Rinako Rips 'Noob', 3-1
by Carrie
The Prontera Post, August 2015

Aldebaran's premier 'chaser' would not be kept in the shadows any longer, as a ramped-up and lethal Rinako(-chan!) impressively derailed an offbeat I Aint Noob, sorcerer, in a 3-1 upset in the August No.1 PK stint last Saturday in the PVP arena.


The feat marked the first time, in MyRO's almost a decade of existence, that the rogue class ever placed a PK champ in the hall of fame. "Oh, I thought it would be really interesting to see a shadow chaser in PK," Rinako commented about the rarity of the class in PVP. "They do not consider this job as a killer class, [but] this job is actually very versatile. They just need to get out of high-ups, glorious and cheesy stuff."

(For details about the No.1 PK Event, click Here!)

And that basically was the narrative. The shadow chaser's unconventional gameplay left her opponents dumbfounded, scoring easy wins against K 1 N G, royal guard, and Fist07, shura, to break through straight to the finals. There, the Aldebaran chaser faced a tough 3-setter against Palm, ranger, but went on to steal the upper hand, notching a 2-1 victory after a long hurdle in the second round.


"'Yung ranger kasi makunat… ang likot-likot tapos nag-mimiss ako… lahat ng attacks ko like Double Strafe, auto-Illuminati Shot," Rinako recalled her match against Palm, before trouncing the ranger to book a spot in the face-offs.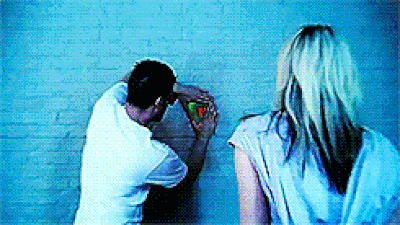 That's the Illuminati shot.


Rinako came up a little short in the first set of the face-offs, getting caught up in the chill of I Aint Noob's Diamond Dust before kneeling down to a 0-1 disadvantage. The shadow chaser, however, tightened strings in the second set, doing the sorcerer disservice with a clever Manhole-Shadow Form-Land Mine combo to tie scores at 1-all.


The rogue continued to bamboozle I Aint Noob with close confines, accessory strips, paints and masquerades in the next rounds, leaving the magician's attacks cuttingly ineffective. The sorcerer held on to stay in the game with debuffing and defensive skills, but Rinako furthered her aggression to close out the match with another Manhole combo, effectively upsetting the old-time PK champ in a widely entertaining and clearly avant-garde, shadow-chaser-style win, 3-1.




"To be honest, I really just wanted the PODs from the consolation," Rinako talked about motivation. "I mean, obviously I wanted to win. Pero, I didn't mind din if I lost the PK," the shadow chaser added. Contrastingly, since she had not lost a match, Rinako received five megaphones, the shiny PK costume headgear and thirty Proofs of Donation – absolutely way more than what she expected.


And she has some thoughts too about the renewal so far. "Sorcs are imba as ****! I mean, my main is sorc at the moment (Alistriona Weiss), and I'm getting bored of it 'cause of broken skills. No casting duration [for] Arrullo? Come on! Fixed duration on Diamond Dust crystallization… that's how he [I Aint Noob] killed me, first round... I'm sorry I'm getting upset."


Her last words though? Nada, but for aspiring PK contenders, maybe you can get something from Shia LaBeouf.


Biggest congratulations to Rinako, first Shadow Chaser PK winner and our PK champion for August 2015!

***See video Here!