Make way for 'q Lifa q' as she acquires Top Breaker Title
While the top guild masters are busy being hostile against each other for agits, GXs also face hectic battles on their way for the Top Breaker title. And for the month of November, 'q Lifa q' of Upper Alberta outshined them all, as she received her first Top Emperium Breaker title.
(For the guidelines on the Top Emperium Breaker system, click here!)
A veteran breaker, q Lifa q surely experienced moving from Guild to Guild, starting from Dalliance, her first guild, to Ohana, then to Generals, until Crunchy 23 of Carnage asked her to join the guild, with her previous Guild Master Russel giving his approval.
When she was asked about her strategy of how she copes up with those fast ECs, the breaker said that proper support is the key. "Support ko lang, meron akong AB (ArchBishop) na loyal… nung time na naayos ko na build ko di na need ng buffs. Kailangan talaga malakas support 'pag breaker lalo na 'pag di ka pa magaling. Kasi this month den lang ako nag-GX so wala talaga ako idea". She also shared that her friends Yuuri and Kaizzer trained her to unleash her potentials.
Despite being her first time as a GX, her guildmates already call her a Warrior, not because she kills ever single opponent, but because she always dives straight to the Emperium with or without her teammates' support.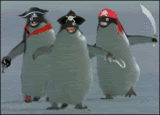 She also shared her thoughts about the previous owner of the balloon, x Geraldo. "Magaling sya, opposite kasi kami ng build… si Ger ung build nya pang survival which is yun naman talaga dapat. Yung akin more on damage. Ang Laki ng HP niya!!" Moreover, q Lifa q gave her advice to the other GXs who also want to compete for the title: "Dapat buo ang luob mo, kasi tiyagaan talaga. Isipin mo one month na run dapat determined ka talaga at willing to commit. Parang relasyon lang yan".
About her future endeavors, she first plans to relax while waiting for GOM, which according to her is already the next big thing on her mind. For the purpose of supporting her friends, she is thinking of becoming a killer. "Gusto ko na din magkiller, pagod na ako masaktan". Hence, for Top breaker contenders, you may have to beware of q Lifa q as she soon will be hunting you down.
Greetings:
q Lifa q would like to extend her gratitude: "Kaff,Ate jhed, Purple, Levin, Mozart,Leonel,Barricade,Puge,Kuya Michael,Burn,Kismet, tapos sa Generals si Russel siyempre! GM ko salamat sa pagtiyaga.Sa Generals Guild then Amatsu kay Renzo,Irveen,Kaizzer,Shin at sa lahat ng Carnage. Sa Lower Pront at sa Right MOA kay Mark kay jj kay Ger. Kay kuya Rick then sa Payon at Aldebaran.At kay Ate Dyoy"
For her struggles, q Lifa q received 10 PODS and 3 Megaphones. She also earned the right to show off the "Top Emperium Breaker Balloon" and boast the title "Top Emperium Breaker for November 2015"! Congratulations!