Fantastic Fourth: OG KUSH Dominates PK (Again), Aims Slam
by Carrie
The Prontera Post, January 2016


It maybe is 2016, but PK is the same old news all over again – Mall of Asia's and multiple champ rune knight OG KUSH comfortably ruled the fight club for the fourth time, completely ravaging a subdued El Me Despreciable, shura, in the face-off last Saturday, January 16, in the PK war map.


OG KUSH just notched his fourth victory and second consecutive win in the event, following up his triumphant campaign last December 2015. Surprisingly, with all his success and reputation, the ruthless rune knight has not yet accomplished a grand slam – something that he is keenly looking forward to this time around, especially next month.


"To be a grand slam [champion]," OG KUSH said about his motivation in joining the PK tournament. "And to tie the highest PK record of all time, four PK wins by For Megan Only. Ngayon, four-time PK na din si OG KUSH."


"It feels great because For Megan Only is a true warrior RK. Siya din nagsabi na 'wag na ako mag-shura… dati kasi shura ako eh. Mas masaya talaga mag-RK 'pag marunong ka dumiskarte," the rune knight added.

(For details about the No.1 PK Event, click Here!)
OG KUSH geared up to be a killing machine early in the eliminations, terminating an unfortunate killarbee, ranger, in two easy rounds with raging dragon breaths and crush strike. The rune knight then squared off with genetic x ALL LEFT RESERVED in semifinals, quickly dismissing the latter with sheer authority via massive crush strikes, 2-0.


A gripping rune knight-royal guard showdown was served in the first match of the finals, with OG KUSH nailing first point with his frost-crush strike combo to overcome royal guard K 1 N G after an intense physical combat, 1-0. The royal guard held the reigning PK champ off for some time in the second set with his incessant melee attacks and debuffing skills, but OG KUSH stood strong to dispatch the other swordsman with another crush strike, ending their rematch of the December 2015 finals in a clinical 2-0 victory.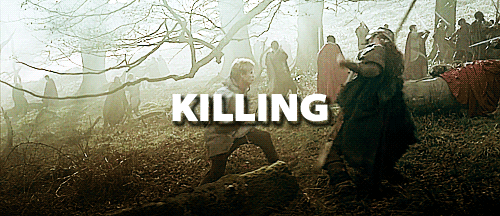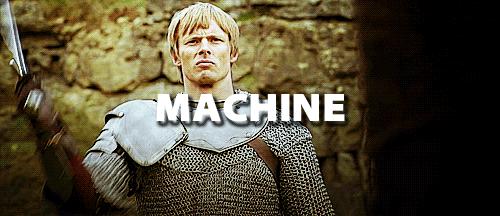 He really is the perfect...

"Para sa'kin kahit kilala ka or baguhan hindi ko underestimate ang kalaban kasi there are times luck can change everything in high stakes match," OG KUSH remarked about how he treat each of his competitors. "I treat them all as a threat, but I know I can outlast them because of my gameplay skills and focus to win," finished the rune knight confidently.


OG KUSH carried his imposing winning streak up to the face-offs, dismantling El Me Despreciable, shura, in the first set with another frost-crush strike onslaught, and hastily winning the joust in the second to score a huge 2-0 lead. The rune knight furthermore topped his dictating performance with a scorching ignition break on the shura in the third set, taking care of business and kicking off the year with PK title number four under his belt, 3-0.



The rune knight from upper Mall of Asia took home 30 Proofs of Donation, 5 Megaphones and a second consecutive month of wearing the royal No.1 PK costume crown for winning the January series of the PK tourney. Noticeably, the December and January MyRO No.1 PK tournaments were all dominated by rune knights since 2013 – For Megan Only, December 2013-January 2014; OG KUSH, December 2014; Rigor Mortiz, January 2015; and OG KUSH, December 2015-January 2016.


Moving forward, OG KUSH is very well up to the idea of achieving the grand slam next month, which will might be, after all, his last PK. "Sana sumali lahat ng mga magagaling para memorable 'yung last PK ko. Last PK ko na kasi 'yung grand slam ko na defend kasi I will give chance to others to enjoy the PK crown," the rune knight admitted. Though, he was quick to add that he would definitely go all-out on his final trip to the crown. "I will bring it on the grand slam defense, kaya bring their best. Para mas masaya No.1 PK 'di ba?"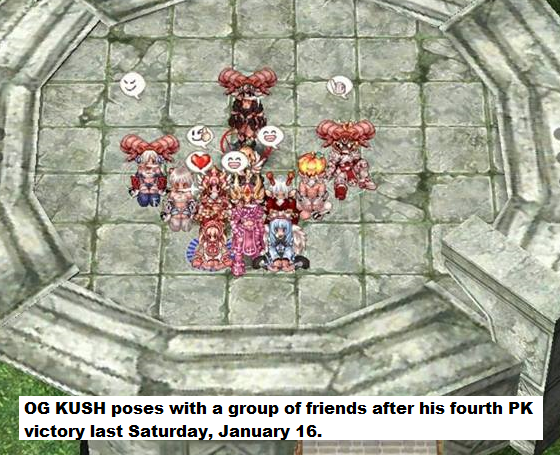 "This 2016, I see my fellow RK Krieger or TotoyBato as the next PK down the line," the rune knight, furthermore, predicted the next-in-line No.1 PK titleholders after his reign. "I don't know when since they are hardworking overseas players like me, but they have what it takes and I will teach them RK tips because they are deserving future champions… tiwala lang sila sa skills nila," OG KUSH shared.


"Dapat confident sila na kaya nila manalo, kasi you only deserve the crown if you want it that bad. Dapat they respect the crown and the history behind it. Dami na din nakahawak nito; mga deserving 'yun lahat," the rune knight advised to all No.1 PK aspirants. "Ako, alam ko kaya ko kaya I trust my skills sa paglalaro, pero I don't call myself a sure win player. I just do my best."


Additionally, OG KUSH sent his appreciation to all his friends and supporters:

Allistar - Salamat kasi andyan ka palagi at matagal na tayo mag tropa, solid tayong magkaibigan.
Jekz - Sa hirap o ginahawa ng buhay tropa pa rin kita. Madami tayo memories na walang katumbas at patuloy mo lang ang paggawa ng tama sa ibang tao.
John L - Alam mo na kung sino ka, salamat sa tiwala at sana tuloy suporta mo, tunay kang kaibigan.
Dudai - Sa walang sawang suporta, loyal yan sa'kin at loyal din ako sa'yo as a friend. Salamat kasi solid kang tropa.
Gab - 'Di ko malilimutan mga nangyari sa MyRO natin, tunay kang kaibigan kahit madami tayong tampuhan.
Dexter - Salamat kasi ikaw ang isa sa dahilan kung bakit naging upper MOA tayo.
Sidd - Salamat sa main leader namin sa upper MOA kahit nagquit na.
Bryan Marquez - Salamat kasi kahit may family ka na lagi mo sinusubaybayan PK.
Krieger - Salamat sa pagiging tropang bago, hayaan mo one day magPK ka rin help kita maging malakas lalo.
Macxz - Salamat tropang solid, balik ka na from Davao vacation hehe.
* Admin * - Salamat kasi may MyRO, dahil sayo number 1 pa rin ang MyRO!
God - Kasi binigyan mo po ako ng wisdom sa paglalaro ng MyRO.

At salamat ng madami sa mga tunay kong tropa, sila: Prince Nhikz, Jekz, Excel, Macxz, Dudai, Dexter, Icah, Joshuper, Mzane, Mic, Saldevita, Bruce, Paul Amir, James Conti, Vince, Eldiechard, Angelo Rigor Mortiz, Bizmarck, Teban Miracle Child, Jed, Romeo, Wazzim, Manrey, Gab, Gad, Liz Anne, Bianca, Bea, Kent, John Liwanag, Kali Rampage Artist, Carlo Enlighten, Carlo Cadberry, Stefano, Ace, Bryan Marquez, Sidd, Robin, Viron, Julian Sebastian, Yreme Bantol, Rickrockz, Louie, Algeo, Cial, Lyndon, Peng, Mommy Caroline, Vic, Adubu, ParkBom Numpar, Alfred Paint My Love, Chim, Charrise, Eno, L eft Copy R ight TOP 1 CERO, Ced Bill, Care, Janah at kay God higit sa lahat!

Salamat kay GM * Cherry *, * Reeses *, * Admin * at higit sa lahat kay Carrie for the awesome article. 'Yan po, salamat!

Congratulations to OG KUSH, our first No.1 PK champion for 2016!
***


Edited by Carrie, 18 January 2016 - 11:58 PM.