Malaya 'Rampages' Into GOM Supremacy
by Carrie
The Prontera Post, March 2016
Saturday night was the perfect time for an edgy and battle-hungry Malayan town, as a willful Rampage Gods weathered a close five-set thriller, outgunning a scratchy Doomsday, 3-2, to reclaim their seats in the Guild of the Month royalty last March 5, in the guild war arena.


"Real talk, they (Rampage Gods members) are the true champs here… they have all the qualities of being a champ. Pinahawakan lang nila sa'kin 'yung crown," a proud guild master, TLP Fred, affirmed. "I didn't really expect to win… I guess I was just looking to experience the GOM run."


(For details about the Guild of the Month Event, click Here!)


A supposed-to-be short-lived March GOM saga burst into an immediate final clash between Malaya and Aldebaran, due to lack of qualified participating guilds required for holding a semis. A spot-on 'Rampage' guild routed an undercooked Doomsday in the first round, taking control of the game early to announce their intention to finish the match as soon as possible, 1-0.


Doomsday, however, clearly had other plans for the night, surprising the Malayan horde by second set with their acute offense to cause a deadlock, 1-1. The Aldebaran guild roared through the third set with a seemingly unstoppable force, sending the anxious Rampage crew to a tight hole to clinch their second point, 2-1.


"Actually hindi ako nakaramdam ng kahit na anong takot," TLP Fred fearlessly remarked about the match against the tough Doomsday. "Kase 'yung mga kasama ko na heads ng allied SP, kahit nagkakagulo na minsan, solid na solid pa rin talaga 'yung support. So manalo man o hindi, panalo na ako," the Malayan leader added.


Summoning their apparently lost ardor, a previously dispirited Rampage Gods fanned their remaining flames by fourth round, climbing out of the hole to reassert their dominance, subduing Doomsday to restore a tensed parity, 2-2. Moreover, the Rampage Gods conformed convincingly to their guild name in the critical finale, throwing raging blows and towering might in the fifth set to suppress a crestfallen Doomsday, bagging the GOM championship in a rousing 3-2 win.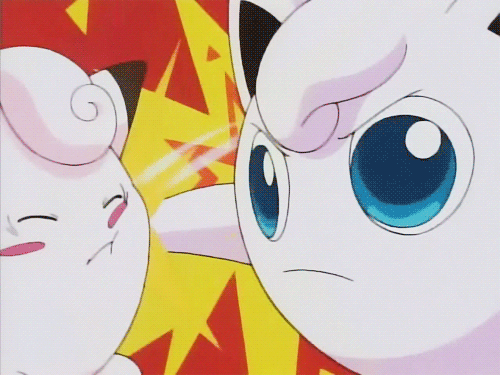 It's a rampage baby!


Upon winning, TLP Fred kept one "Champion" Expert Ring [0], 10 billion zeny, 30 megaphones, and of course, the magnificent Blue Burning Helm, fit only for the gods. In spite of his regal status, the Rampage Gods guild master never forgot to give credit to his dedicated team. "The best quality of our team was that we stick together, regardless of what's ahead. Me mga pagkakagulo, konting hindi pagkakaintindihan but we chose to stay true to our word: to be there for each other… we fought side by side and worked hand in hand."


"Salamat sa mga nagpush para sa crown… Mark, Rodjie, Dolp, Erz, Russell (though he rerouted to a different path)… sa mga cores ng matatag na Alliance at mga imbang members nila... Ate Joy, Enriks, Jonski, John (Ice Cream), Edwin, Loren, Otoms, Bie, Peps, SJ, Loui, Nico, Vince, Kevin… alam ko madami pang hindi na-mention pero salamat sa inyong lahat na sumuporta, grabe I lab you guys! <3 Especially sa mga sumadya para makamit ang tagumpay – I Aint Noob at si L. Shout out kina Chesca, Yuuji, Ken, Nate Mico, Super Yato, SD, kay Carm, kay JayP (paasa)! Hi AstreaSierra!" quipped TLP Fred as a sign of appreciation to all of his supporters.


"Thanks Hugel, Right Geffen, Mid Geffen, Payon, Upper Pront at Malayans!"
And that's it, loudest congratulations to TLP Fred and the Malayan Rampage Gods, our March 2016 Guild of the Month! Ciao!
***

Edited by Carrie, 12 March 2016 - 02:09 AM.