MyRO Newsletter
Issue No.2 — September 28, 2016
Heroic Honors
By Shei
Banner by Kyandy
Let's take a trip down the memory lane as we bring you the highlights of our main events during the first half of September.
"Winning isn't everything. It is the only thing."—Vince Lombardi
September's Guild of the Month was a round robin clash between Left Prontera's QuinndrizzAndFriends, MidGeffen's Cheat and Aldebaran's Tribong Badjao. It was a quick win for the Left Pronterans as they spared no time getting straight to the finals, sweeping Tribong Badjao with a score of 2-0. They also annihilated Cheat in the finals match with a 3–0 score. Left Prontera finally got their 5th Blue Burning Helm thanks to BOOMChicken and his powerful army—QuinndrizzAndFriends.
(For the Guild of the Month article by Carrie, click here!)
Dominating the music charts, I mean No.1 Breaking Guild for September is none other than Upper Alberta's EXO lead by Oppa Kim Yu Gyeom. Their breaker, Kurt X Kurt, also took the Top1 Breaker spot. It was a challenging ride for the group as they hop from castle to castle breaking emperiums as much as they can every WOE. Oppa Kim Yu Gyeom took home Costume Top Emperium Breaking Guild Balloon, 10 pcs of PODs and 3 Megaphones while Kurt X Kurt took home Costume Top Emperium Breaker Balloon, 10pcs of PODS and 3 Megaphones. Will they be able to dominate the charts again next month? We'll see.
(For the Top Breaking Guild and Top Breaker articles, both written by Erza, click here and here, respectively!)
Player on Focus 2016: September update!
By Shei
Haller MyROnians, I'm back to give you the latest updates on our Player on Focus 2016 event. August ended with Hugel's Boj Kevin Apalisok taking the lead with 28pts followed by Upper MoA's Patricia Anne De Vera with 27. We also had our first elimination of the bottom 2 - Earl Dela Torre and Ace Coyoca.
We are now in our 4th–9th task and things are getting exciting in here as the competition is getting tighter and more players are tied on the top spot.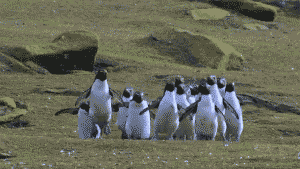 The POF race, let's do this guys! To the finish line!
As before, we have Boj Kevin Apalisok dominating the 1st place with a total of 34.5 pts in the 4th Task—Criminal Minds. He is followed by Patricia Anne De Vera and Angelo Crisostomo, both with 33 pts. The fourth real-life task had our players take a mug shot and create their funny MyRO-related crime. They were also asked to level their characters to base level 50 as their in-game activity.
(For the complete scoreboard of the Fourth Task, click here.)
The fifth real-life task required our players to show their best body asset. The in-game task is somewhat challenging since they need to win an event to have them broadcasted server-wide. Well, that's one player against everyone online playing a GM's mini event. Boj Kevin Apalisok still topped the round with 43.5 pts. Slightly lagging behind him with a half-a-point difference, is Rainier Noah Madriaga at 43 pts.
(Click here to know more about the fifth task – Boldness.)
The sixth task marks MyRO's Anniversary as well as the elimination for the bottom 3. Our contenders showed their creativity by creating a MyRO Happy 9th Anniversary card. There were cards made from bond paper. There were also those who even used their 40" LCD screen! Boj Kevin Apalisok, Patricia Anne De Vera and Rainier Noah Madriaga ended tied at 53 points. The three eliminated were Angelo Crisostomo, Sara Joy Napal and Jared Cansino. At this point, we are now left with only eight contenders.
(To see the creativity of our contestants, click here .)
Moving on to the seventh task—a throwback photo challenge—had our candidates mimic a photo of them when they were children. Some had a hard time copying their childhood picture, while others were able to follow it without shedding some sweat. The in-game task was to ask their friends to spell out their name. One person was even able to spell out his name with just 6 friends. This round ended with four contestants tied at first place garnering a total of 60 points each, and they were— Boj Kevin Apalisok, Martin Bryan Aguas, Patricia Anne De Vera and Rainier Noah Madriaga.
(Here is the link to see how cute our contestants were before and how much they have grown.)
It's time for the eighth task for the eight contestants, and they were asked to dress up as their favorite MyRO monster indicated in their application. Looking back, some of the favorite monsters indicated were Golden Thief Bug, Sohee, Rice Cake, Hydrolancer, and even Valkyrie Randgris. It was a bit disappointing as we didn't get to see both Golden Thief Bug and Sohee in action, while the Hydrolancer was changed to Vanberk
. Rainer Noah Madriaga and Johanna Araga were both on-point with their portrayal of Antonio and Bongun, respectively. Closing this round, we have Martin Bryan Aguas taking the lead along with Rainier Noah Madriaga having a total of 73 points followed by Patricia Anne De Vera with 72 points. Boj Kevin Apalisok got the 3rd spot with 71 points.
(To see the eight Alodia Gosenfiaos of MyRO, click here!)
Our ninth task was recently posted and it spells another round of elimination. Who among the eight remaining will be evicted next? Be sure to stay tuned, MyROnians.
Treasure Box
By Harry
Before anything else, I would like to say that this piece is supposed to be satirical and comedic in every way possible. Prepare yourself for some harmless generalization for the sake of fun.
In this iteration of Treasure Chest, we'll be talking about Costumes and what the Costume you're wearing tells us about you. Since their debut in MyRO, Costumes have given a zesty way to spice up your characters' looks while also providing a strategic edge against your many nemeses as you get to hide your very expensive—or laughably cheap—headgears under your Costumes' razzle-dazzle facade.
Totally fabulous
One of the more popular Costumes available is the colorful Rainbow. Perfect for women and for the handful of men who are low-key bi-curious, this piece projects a cute, flamboyant Rainbow on top of your less-attractive head. As for the wearers of the Shiny Small Star, keep dreaming; maybe one day a tiny Italian plumber will goomba-stomp on the crown of your head in search of his princess.
Some Costumes are there to compensate for a player's lack of something. Like how wearers Yellow Brain Hat compensate for their lack of intellectual ability and mental stability. Similarly, wearers of the long, thick, textured, protruding Sweet Bonnet also compensate for the length of their Sweet Bo—uhmm, Boulder. Yeah, let's stick with that. Hooray for keeping it PG-13!
Mhmm, yeah, you're a genius.
There's a saying that you should wear your heart on your sleeve. Well, that pretty much sums it up for those of you who wear the Devil Whisper Costume. Also, don't forget about Charlie's Beard which totally doesn't make you look like the biggest asshole in the history of humanity. Oh nein!
If you're into the weird ass Dark Pumpkin Hat, you're probably a Halloween serial killer in your past life, or you are/were from the ghost-town that is Amatsu. There's also the Rooster's Comb, Singing Bird, Gryphon Hat, and the hideous-looking Chicken Beak whose owners probably regret half of the choices they've made in life, excluding their willingness to dress like carriers of the avian flu.
Nice feathers, mate.
There are Costumes for every type of person, even those NEETs—myself included—who do nothing all day but play and eat. MyRO has Costume Rabbit Earplugs, Heart Wing Hairband, Tare Neko Cru, Piamette Hood, and Puppy and Baby Cat Ears for us closet Otakus. But wait, there's more! There's also the array of Bunny Bands, Mouse Caps, and the Oliver Wolf Hood for those inhabiting the crap-hole dimension of the Furry Kingdom.
Now to the rich-kids; those nasty bastards who turned their Hairband of Reginleif into Sigrun's Wings, refined that to +20, only to cover it up with the Costume version of Hairband of Reginleif which was bought with PODs that would have made a hobo like me happy. Oh, look at me, I look so good with my Drooping Pope Hat! I hate myself.
I'm sorry, fam. Not really.
Now, for those who wear the Rose Corsage, Full Moon, Sinsuncho Hat, and the many other Costumes only obtainable through the Vote Points Shop, we all know it but nobody dares to say it—you have way too much time in your hands and not too many PODs in the pockets of your worn-out cargo shorts.
As for the majority who get their costumes from the Clown Costume NPC, oh, wait. I was just informed that this article shouldn't reach 600 words. Sorry, maybe next time. I'm sure you'd like people to know about how hard you guys work for your costume ingredients, right? No.
The Herald: Prologue
By Harry
The moon glistened like pearls and diamonds shining over two crowns. One towered the other, rich white hair flowing effortlessly against his yellow robe. In his arms was a child wrapped in silken blankets. A tuft peaked through the fabric revealing hair as white as the man's. The two adults had been standing there, their shadows blending seamlessly with their surroundings.
"Here, take him." The tall figure extended his arms towards the smaller woman whose fair skin reflected the radiance of the night sky.
"He's beautiful," she said, running her finger down the infant's cheek. She was wearing a black mantle that hid her entire body apart from her face that supported a pair of spectacles. "Is he really?"
"Yes," he whispered, shifting his vision from side to side, apprehensive about eavesdroppers. "Go, you must leave now. Take care of him."
The woman wasted no time and quickly mounted her horse. A final nod to the old man—the father of the child she was cradling—and she quickly headed to the forest.
The thick, daunting foliage would have intimidated a common rider, but the cloaked lady showed expertise in maneuvering her steed. The rich soil caught on the horse's hooves, moss sticking in its crevices. The beast was darting through the undergrowth when two men closed in.
"Lady Saiko," one of them addressed the woman, her left arm enveloped around the child.
"Onward," she commanded.
The three made their way through the woodland, the two men—guards—had stopped only to fend off the monsters in their mistress' path. Eventually, their party halted with the sight of blue wooden gates in between faded brick walls.
"We're here." One of the men gestured towards the gates, approaching a soldier in copper armor, his head decorated with a bucket-shaped helmet also made of the same metal.
"What business do you have in Alberta?" He asked firmly.
Lady Saiko trotted forward and unraveled her cloak with a chilly hand. "I'm Saiko, scholar of Amatsu."
"Oh," the soldier grunted. "My Lady, please forgive me." He rushed to the gates and pushed them wide, revealing fading streets and a chain of pale houses covered in white and blue bricks. "Welcome to Alberta." Fascinatingly, the dull city looked even more so under the veil of darkness.
Under the careful watch of the soldiers of Alberta, the scholar and her escorts reached the docks and boarded a ship to Amatsu. The moon still exuded the same striking light that donned over Payon. Yellow streets filled the land which was dotted with simple wooden houses with scarlet roofs, lanterns hanging at the corners of the ridges.
"You're dismissed." Saiko, who finally arrived home, gave a gesture of gratitude to her horse-riding attendants and opened the door to her home. Her house, while similar in style and was made with the same materials, was significantly larger than the other houses.
"Saiko," a voice from the shadows hissed gently. A man emerged from the darkness, his pointed beard extending to his navel, hazel eyes surrounded by bloodshot red. Hanging from his traditional robe—embroidered with an array of colorful flowers—was an even more beautiful katana.
The lady's spectacles, picking at the shadows for the rest of the image, captured the dim figure of the burly Samurai. "Jin," Saiko sighed, running towards her husband, the baby still locked under her hold. "This is him. The child in the pr—" Saiko stopped at a curious sight.
Jin placed his hand on the tiny head. The child's pale hair gave off a beautiful shade of purple under the blue moon. The samurai gave off a deep gasp, his eyes fixated on the newborn. "May the gods forgive us, Saiko."
"We have to do it, my love."
"Yes, I know," he hesitated. "What are you going to call him?"
"Once the sun shows its face and greets Amatsu tomorrow, this child shall forever be known as Kaijou."
Edited by Harry, 07 October 2016 - 06:12 AM.