MyRO Newsletter
Issue No.2 - October 17, 2016
Player on Focus: October Update!
By Shei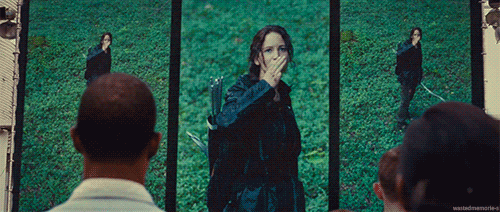 May the odds be ever in your favor – Effie Trinket
Player on Focus 2016 kickstarted with 13 contestants, and now we are down to 5 after the 9th task. Hugel is still going strong with Boj Kevin Apalisok and Martin Aguas. MidPayon's very own Rainier Madriaga is still in the race along with MOA's cutie Patricia Anne de Vera. Let's also not forget Amatsu's beauty Johanna Araga.
The 9th task – Bring MYRO asked our players to hold anything related to myRO in real life while the in-game task required them to win not only 1 but 2 events. For our real life task, we have entries ranging from simple Oreo cookies down to Horse King HG in Walmart.
(Check out their entries here)
Admin's choice for this round goes to Patricia Anne De Vera. Player's Choice goes to Hugel's bard, Martin Bryan Aguas. Kudos to Rain Madriaga for this round's Best Submission.
Closing this round, we have 3 contestants tied at 83 points. They are Martin Bryan Aguas, Rainier Noah Madriaga and Patricia Anne De Vera. They are followed by Boj Kevin Apalisok with 80 points and Johanna Roselle Araga with 74.5 pts. Sadly, it's another round of elimination for the bottom three - Akihiko Reveliza, Jayson Eugenio and Erwin Dwight Navarrete.
Player on Focus 2016 is now coming to a close with 5 contestants left. Will there still be more tasks or will it be the final stretch already? Who will emerge as the victor? Watch out for it MyROnians.
This is Shei, signing off~
Treasure Box
By: Anais
As is typical with any group of people, getting classified into a certain trope is normal. We can say all we want about how much of a special snowflake we are, but deep down we all fit into a 'type' of person. So whatever your mom said when you were younger was wrong all along. You're just like the rest of us.
Yay stereotypes! I mean tropes. Yay tropes!
With games it's typical to split players between 'noobs' and 'pro's, but players can be so much more than that. I decided to take it a step further and base it off the amount of time a player spends while online in the game. This felt a lot more accurate than just, say, their knowledge of the game, because it's a game that constantly improves anyway and there isn't really a fixed measure of how 'pro' you are—unless you're actually a professional that's getting paid real money to play this game. That, and because everyone was a noob when they first played the game, so everyone quiet down with your catcalls; you can get back to me when you're playing competitively and earning money from sponsors that aren't your parents.
The Categories
I identified three main archetypes: Game-Oriented players, Businessmen, and the classic Tambays. I'd like to take the time now to disclaim that the names I've used for each category and archetype are mostly mine—so there's a good chance they suck, but I think they fit well. Anyway.
Game-Oriented players spend more of their time in-game doing activities related to the server's gameplay. This means wars, versus events, PVP, MVP and events both automated and officiated by Game Masters. Businessmen players spend more of their time in-game amassing money, whether it be in-game or in real life. Tambays mostly use the game to talk to their friends or socialize with them. For this first edition, we're going to focus on the Game-Oriented players.
Game-Oriented
Game-Oriented players are split according to the facet of MyRO's gameplay that they are most preoccupied with.
Action Star (Bakbakus Palagae) – the action star is the typical MyRO player that likes joining war events, and is aptly geared for battle with at least one godly item. They are often the first to request for a war event when GMs come online—even if a war event just finished minutes before. Action Stars hunger for the call of the battle and are eager to do some slaying, or showing off. Are most likely compensating for something. Mostly found in PVP rooms, Battlegrounds, or wherever a war event is being held. They're also usually those guys you see often doing duels at save points.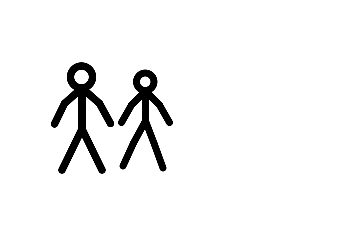 I'll leave the rest to your imagination.
Box Office Action Star (Bakbakus Madatungi Prosi) – Sub-category of the Action Star trope. Players that are as 'pro' as they come; they have expansive knowledge of the gameplay and the shiny gear to boot. Are either #blessed to begin with (money-wise) or started out as Stuntmen (see below).
Glorified Action Star (Bakbakus Madatungi Lampasus) – Another sub-category of the Action Star trope. One-trick pony, usually picks one job (coughsuracough) and tries to be good at it. The best ones are 'passable', the worst ones are laughable. Would very likely be massacred without their godly items. Some of them manage to become actual Box Office types. Key word some.
Stuntmen (Bakbakus Dukhai) – An archetype of the Action Star, but poorer (or kuripot). They have the same (if not better) knowledge of character job builds and skills as the Box Office Action Stars, allowing them to be able to still pack a mean punch even with 'NPC items.' Many of them lurk in the Battlegrounds area for better gear. Some of them get mistaken for businessmen-type players because miths are life.
Eventaholics (Eventus Adiktus) – players who join both GM hosted events and automated NPC events. Not to be confused with action stars, who only like the war events. Usually found at save points, talking with friends up until a GM comes online—then they shut up and need to focus kasi pabilisan magsend tas tae naman oh naglalag pako.

Para sa shoutout!
Event Lord (Eventus Hakotae) – an archetype of the Eventaholic that wins regularly enough. Their names are probably familiar because they get broadcast so often. Could be specific to one event (e.g. Wiki Lord, Dice Lord, Type Lord) but there are also those who are proficient in almost any event. They also get a lot of hate mail from bitter players, as well as numerous 'Idol balato naman dyan oh, hehe' messages.
Eventards (Eventus Ampalayae) – an archetype of the Eventaholic, that loses a lot, and easily frustrated about their losses. Everyone loses once in a while, but Eventards are special in that they PM Event Lords and sometimes even GMs about the 'unfairness' of it all.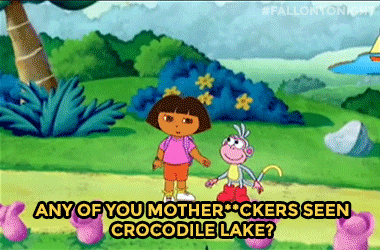 (Dora the) Lakwatsera (Questoris Palagis) – players preoccupied with doing Quests. Sometimes it's because they like the store/side stories, sometimes it's to gain access to another quest. Sometimes it's for the prize.
BiBo - Bilibid Boys/ Bibe - Bilibid Babes (Ditotayos Sadilimus) – players who spend most of their time online down in the many dungeons that MyRO has to offer. They're mostly online on weekend nights, and occasionally try to look for other members to join their party.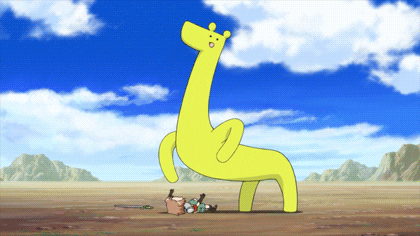 Unedited footage from one of the MVP rooms
Poacher (Paslangae Hayupsis) – Players who frequent the MVP arenas, or maps with bosses. Some do it for the sweet loot, others for the name on the tombstone.
That's about it for the game-oriented MyROnians! Did you find yourself in here? More importantly—did you recognize someone you know from any of these descriptions? I'm sure you did. If not, we still have two more classifications to go, so keep an eye out for it in the succeeding issues! You just might be one of those.
'Till the next issue!
Edited by Erza, 28 October 2016 - 01:05 PM.