OG KUSH Strikes Again!
Shei | MyRO Writers Pool Division
Kyandy | MyRO Designers Club
Malaya's Rune Knight - OG KUSH is now back to claim his title after failing to claim his throne last September 2016. I must say, he is one of a kind. Why? Because out of the 15 contenders he is the only RK in the ring. Players would usually go for Sura, Oboro, SC, GX or Gene or those that have high power and are swift killers, but an RK!? That is something you don't see often unless it is OG KUSH.
(For the details about the No.1 PK, click here)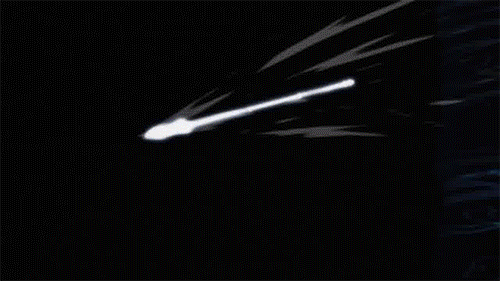 <
"Faster than an arrow."
OG KUSH finished all his matches in the blink of an eye. During the elimination round, he swept ranger Rufus Wilde scoring 2-0. He was then pitted against suras during the semifinals and finals match - NIP GeT RiGhT and Jana Candy, respectively. He proved that not even suras can stand in his way by scoring 2-1 on both matches. By the way, did you know that the only reason why his opponent even got a point is because the round ended with a tie – meaning both players went down? That's how deadly this multiple PK champ is - either I score a point or we both go down!
"Eat this! Bowling Bash!"
It's time for the faceoff as OG KUSH battled the cunning Sorcerer, AG Brix. It was an exciting match as both sides are not giving in to each other. The sorcerer was being very cautious and strategic as he built up his defense all over the ring making sure not to be frozen or get hit, but OG KUSH was able to quickly obliterate his opponent. He showered Brix with bowling bash and pushed the latter out of the safety walls and warmer. The faceoff match ended with a straight 3-0 for OG KUSH. "Ngayong OCT 2016 PK face off, alam ko na kaya ko ma 3-0 yung kalaban ko dahil ibang level ng strategy ginawa ko sakanya. Mas matindi pa sa ginawa ko dati sakanya," the confident RK exclaimed. "This time, inagre ko siya pero pinakunat ko din yung RK ko which helped me secure the victory to my 5th PK win"
"Only A TRUE STRONG WARRIOR can win this not the weak."
~ OG KUSH
"Masaya itong PK na ito dahil madaming former PK winners na sumali at mas intense yung mga laban sa buong PK," the tribute of district Malaya explained his overall feel of this PK. "Before PK, nagprepare talaga ako. Lahat ng need ko na preparation ginawa ko kasi gusto ko talaga manalo at sino ba naman ang gusto sumali sa PK para matalo lang? Wala ka drive to win kung ganun ka. Para kang tamad na tao nun wala ka will to succeed which is key to success." Hell yeah! You can definitely feel the burning passion of this RK and his love for the PK.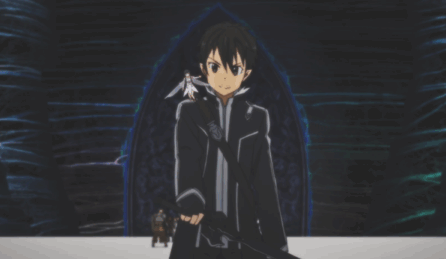 "Bring it on!"
Holding the highest record, with 5 PK wins, the tough talking RK is not gonna back down anytime soon. "Yes, I will defend this crown. Bring it on whoever wants to try and defeat me. Kung kaya niyo ako talunin sa arena, ako na mismo magsasabi hindi yan madali. Gagawin ko lahat para manalo dahil kaya ko ito idefend 5th PK crown ko," he said. I guess PK peepz will be having a hard time with him around.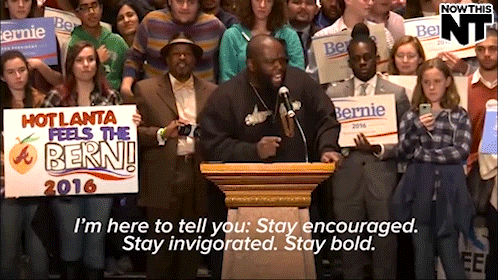 "OG Kush's words of wisdom."
The champion also humbly shared his words of wisdom for aspiring PK peepz, "Wag ninyo minamaliit kalaban niyo. Paghandaan niyo, wag niyo yabangan at matuto rumespeto. Respect those who deserve it at wag malungkot pag natalo dapat sports. Dapat healthy ang competition. Seriously, just do your best. If you deserve to win, you will win. It all comes to your determination to become a champion for this prestigious tournament =OG KUSH."
To close this month's PK, OG KUSH would like to thank his sponsors, I mean supporters.
Salamat sa mga tropa ko madami sila. Yung nakalimutan wag na mag tampo may next time pa hahaha

"Aba may next time pa a! Confident much!"

Jekz - Dahil sinabe mo na bumalik na ako sa myro madami bully at nagyayabang aba edi sabi ko makakatikim sila haha

Gab - tunay na tropa solid talaga habang buhay kita tropa tol walang iwanan brother

Brad Al = maraming maraming salamat tol kasi tunay kang kaibigan

Kevin - iniyakan yung card alam mo na kung anong card yun salamat at pinamana haha

Gelo - salamat tol at naging tropa kita nung kakabalik ko pa lang magiging solid tayo alam mo na yan

Ken - salamat sa top 1 cero brad importante ito sa tagumpay ko maraming salamat sa supply

Dudai - kahit inactive ka na sana maglaro ka na ulit tinatamad ka ata mag myro kasi kulang items mo

Dexter = salamat tol ever since nakilala kita solid friends tayo until the end salamat tropa

Micmic - matibay at mabait at saka pogi pa habulin ng chicks sa buong tropa namin welcome back!

Carlo - salamat at top 1 ka pinakita mo ang bangis ng legend gaming trans days pa lang nag pk ka na tol kaya proud din ako na tropa kita at pinakita mo ang skills mohindi parin naglalo para ka lang alak habang tumatatagal lumalakas #OCT2016 #6YEARSAGO1STPKNICALOY

Chim - salamat na madami padi kasi ikaw ang tropang laging masaya ka vibes salamat balik ka na myro miss ka na ng tropa

Erick Azurin - uncle ni dudai thank you men sa supporta sakin kahit d ka na naglalaro myro hopia\

Negs - tol salamat sa mga na practice ko na moves dati nung naglaban tayo sa PK ikaw dapat ka finals ko ngaun hindi yung iba haha

Salamat kasi tunay kayo mga tropa tiwala at supporta salamat talaga kila

Jekz, Carlo, Gab, Kevin, Gelo, Bagz, Gino, Sheng, Dexter, Pao, Ken, Julz, Dudai, Excel, Oneil, Snoopt, Shei, Loyda, L, Wassim, Manrey, Bambam, Micmic, Mommy Caroline, Sidd, Ace, Angelo, Vince, Arjay, Jaymark, Babs, Trumz, Kali Rampage Artist, Carlito, Bryan Marquez, Gian, Jhayma, Rychpaul, Paranoid, Iris, Aica, Clover, Ambet, Kirag, Liz Anne, Lyndon and Bizmarck at ang dami pa iba ayaw ko na isa isahin lahat kilala niyo na kung sino kayo salamat!!!!!
Congratulations once again to OG KUSH. He took home 30 Proofs of Donation, five megaphones, and of course the No. 1 PK helm. We'll see more of him next month!
Edited by Shei, 29 October 2016 - 10:31 AM.