MyRO Newsletter
Issue no. 2 for October 2016
MyROdroid
By Erza
October 04, 2016 - MyROdroid has been released in our Facebook page. Many MyROnians have been waiting for this update since * Admin * released the teaser. Now, MyROnians can enjoy this new feature on their Android Devices. The game app has undergone several beta tests for MyRO staff before it was released to the public.
For the techie stuff, here are the minimum system requirements:
Android 4.1 (Jelly Bean) Operating System and above

4.1MB (lite) to 2.2GB (full) Disk Space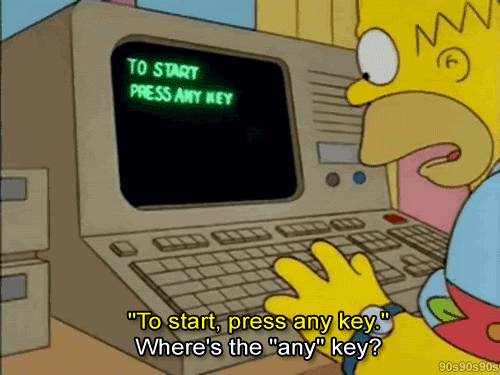 To those people who wanted to play MyROdroid on PC using an app player, we're still in the Google Playstore submission process. For the mean time, you can get the PC installers, here!
Unfortunately, Android 6.0 Marshmallow OS is not compatible with our current Android version. We are already working on this matter and will try to resolve this in the next MyROdroid update.
Still, we are in the process of fixing some bugs, you may notice that Warg and Falcon sprites and Rune Knight's Dragon sprite cannot be seen. Also, brewing is still not supported. But fear not, this known bugs will be fixed.
For the instructions and .apk file, kindly visit here!
If experiencing errors, you may ask for support at the Android Support Category in our forums.
Player on Focus 2016 - Update!
(as of 10/25/2016)
By Erza
The Face of MyRO (Player on Focus) event has come to an end. Down with our five contenders, they were given points to start their final tasks since their scores were reset to zero.
Starting Points:
Rainier Noah Madriaga = 15
Boj Jico Kevin Apalisok = 14
Martin Bryan Aguas = 13
Patricia Anne De Vera = 12
Johanna Roselle Araga = 11
The boys have taken over the Player On Focus. Only 3 submitted their in game and real life task, namely Rainier Noah Madriaga, Boj Jico Kevin Apalisok and Martin Bryan Aguas.
For the 1st task, contenders must submit a screenshot of their character wearing equipment with the Game Master's name. This may be an easy task for those people who had a hobby of collecting stuffs signed by Admin's Angels. Although, unlucky for some; some game masters are hard to find because of their log in time. They have to wise to use their resources efficiently to be able to do this
Hi friends!
GM * Dango * is being generous on this 2nd task, winning on Game Master's event 5 times and take a screenshot is easy as 1-2-3! 4th task is all about releasing your inner blood lust. 500 Valor badges and 500 Bravery badges must be collected.
From this part, the fun is shared to other MyROnians for the contenders are given the task to cross-dress (task 4), do a cover of the PPAP song (task 5) and for the bonus.. Wear nothing but a white cloth! Just..Please do not take photo under the sun or against the sun.
One thing is for sure, contests nowadays have its 'like and share' portion of the contenders across the facebook universe. Truth to be told, it's actually a win-win strategy. Promoting the server and of course, 'para magpapansin kay crush'
Who do you think among these men will bring home Freya's Crown [0], Mr. MyROnian Hat [0] and 100pcs of PODS? Stay tuned for our next issue of MyRO Newsletter!
Heroic Honors
By Shei
Haller myROnians. Shei is here to bring you the 2 events that happened during the first 2 weeks of October as well as a bonus segment about this month's Top QTB breaker!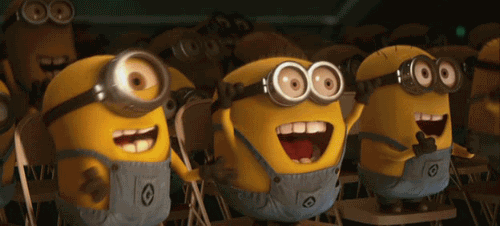 First up, we have the battle bands, I mean Guild of the Month title! The 3 guilds that clashed are – YUNO's very own Y UNO Pek Squad, Hugel's Sirens and UPAB's D oremi. Both Y UNO Pek Squad and Sirens quickly advanced to the finals as they swept D oremi off in an instant. In the end, Y UNO Pek Squad led by PengLove emerged as the victor as they kicked Sirens' butt with a score of 3-1.
Wait, is it just me, or are the 3 guilds a bit musical in nature?
(For the GOM October 2016 article written by Erza, click here.)
Last September, we have Upper Alberta's EXO dominating the No1 Breaking Guild. This month, still hailing from the same city - D oremi led by Keev is the Top Emperium Breaking Guild, and their very own breaker, Epifanio Delos Santos (EDS) took home the Top Emperium Breaker title. That's back to back award for Upper Alberta. Keev took home Costume Top Emperium Breaking Guild Balloon, 10 pcs of PODs and 3 Megaphones while EDS took home Costume Top Emperium Breaker Balloon, 10pcs of PODS and 3 Megaphones.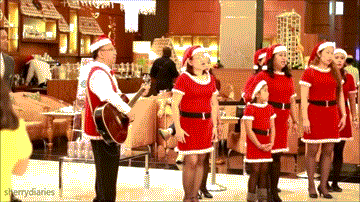 Oops! Kanta pa tayo!
(For the Top Breaking Guild and Top Breaker scoop, both written by Erza, click here and here, respectively!)
You could say Upper Alberta sang their way to the top this time, and is preparing for a Christmas choir competition. I believe we'll see more of them next month.
Let's take a break from the music industry and check out our Top QTB Breaker for this month – Yuno's o eeLjhay o!
(Click here for the QTB guide written by Erza!)
"Actually, at first hindi dapat ako mag run kasi may trabaho ako early in the morning, hindi dapat magpuyat", the busy female QTB breaker explained as she got her first title. "Pero dahil sa encouragement ng mga kasama tsaka sa pangakong magtutulungan kami ayun napagdecide ko na maging qtb breaker kasi for once in our life kelangan din natin maramdaman yung feeling na yung QTB parang nagiging WOE na din hehe."
The female GX of Yuno stole not only the hearts of her SP mates, but also the treasure chest for this month. She and her crew stood side by side against Your Worst Nightmare and his troops for 1 whole month battling at the LMS every 11AM and 11PM. She took home the prestigious Top QTB breaker Balloon, 2pcs of Black Treasure Chest and 3 megaphones.
Here is a message from o eeLjhay o!
Kamsahamnida sa lahat ng tumulong sa akin Through thick and thin specially to : Abby,Ash,c2,Bie,Mac2,Roy,Norman,Mark, Arnold,Crisander,Daniel, Gewo, Jay, JOhn, Kent, Renz, Jazz, Peng, Mayor RR, Pope, Sis Sarah, Miga Love, Super G, Roger, Geraldo, Bins, Nikki, Jazzy, Nort, Drin, Charry. Yan Lahat ng nakasama q sa journey q sa QTB, sorry sa mga nalimutan q, THANK YOU ALLY : LP, UP MOA, IZLUDE TSAKA YUNO.

ILOVEYOU ALL"
Treasure Box
KKK – Kaba Kilabot Katuwaan
By Shei
"Pssst…
Wag kang lilingon.
Wag kang gagalaw.
May katabi ka dyan na hindi tao at hindi hayop.
…
…
Bagay kayo! Tenenenennnn"
Halloween is here, and horror films are all over movie houses and TV channels, but wait! I am not going to talk about those stuffs. You can just open your TV and scare the hell out of yourself or complete the Bangungot Quest in Malaya. Anyway, looking back at the 1st issue, I compiled a list of GM event bloopers. This time, I'll be sharing with you guys the top 10 korniest/wittiest answers from the RO skill tagalog.

Multo? Hindi! BIR daw, dali takbo!
1. Greed
RO skill description: When used, you automatically pick up all items within 2 cells around you. This does not override the priority of who gets to pick up the drops, and it cannot be used in PvP, WoE, or in Towns.
Tagalog translation: BIR
2. Steal
RO description: Attempts to pinch an item from a targeted monster.
Tagalog Translation: Gobyerno
3. Metallic Sound
RO description: Emits a loud, high pitched sound to a single target to inflict Neutral property magic damage and drain some of its SP. Sleeping and deeply sleeping targets will take 150% of the damage. The damage of this skill is greatly affected by Voice Lessons.
Tagalog Translation: Tunog Lata
4. Stasis
RO description: Prevents all players around the caster, including the caster, from casting skills for at least 5 seconds.
Tagalog Translation: Dyan ka lang Ate!
5. Safety Wall
RO description: Creates a pink light pillar on a targeted location that blocks every form of close range physical damage until its durability wears off or expires. Each cast consumes a Blue Gemstone.
Tagalog Translation: Intramuros
6. Shadow Form
RO description: Hide in someone's shadow, and have them receive the damage you receive. Shadow form ends when you take a certain amount of hits, or when your target moves out of range. Cannot attack, use skills or items in shadow form. Can be cancelled using detecting skills.
Tagalog Translation: Binay (stalker kuya?)
7. Crazy Uproar
RO description: Shouts loudly to increase Strength by 4 temporarily.
Tagalog Translation: Sigaw ng Baliw
8. Emergency Call
RO description: All guild members will be teleported next to the Guild Master. Once used, the caster must wait 5 minutes before using this skill again.
Tagalog Translation: Tawag ng Kalikasan
9. Jack Frost
RO description: Releases a wide stream of frost for Water property magic damage to all enemies around the caster. This skill inflicts more damage against enemies in Freezing status. It always leaves enemies frozen.
Tagalog Translation: Ending ng Titanic
10. Bash
RO description: Strikes a single target with a strong blow to inflict physical damage. It has a chance of leaving the target stunned if the user has learned Fatal Blow.
Tagalog Translation: Popoy
That's all folks! Answers are taken from our very own forum – RO skill tagalog. Feel free to drop by and let's see how your answers will fair.
Edited by Shei, 30 October 2016 - 10:46 PM.