MyRO Newsletter
Issue no. 2 January 2017
Erza | MyRO Writers Pool Division
It's the first week of the new lunar calendar, and this year we're celebrating the year of the Fire Rooster! Before we indulge ourselves in reading zodiacs, praying for money or even relationship; we'll give you our renewal updates!
Renewal Updates as of January 30, 2017
Level 5 Blessing Scrolls is now tradable! You can check it the MyRO Quest NPC under the Usables Category or POD NPC. Don't forget to patch your MyRO!
Heads up for Rune Knights! Lux Amina Runestone skill is now fixed and working!
For the Genetics, Cart Cannon skill is now mirrored in the official servers! It now ignores accuracy check!
For the Gunslingers, Madness Canceller is now mirrored in the official servers!
For those people who had uncontrollable desire to do PvP anywhere, @killable and @dual commands can only be used in TOWNS to avoid exploits.
With the new update, Tidung [1] cannot be sold to NPCs
For those vendors that feels mischievous during Monster Wiki event? Today, the parameter of no-vend cells around the NPC is increased! Good news to all Monster Wiki patrons!
Also, to the PvP patrons; center walkway of the PvP Waiting Room is now "NO Vend Area" to avoid obstructions during rush.
PvP Ladder and QTB Ladder is had been reset after the Player Kill event! Time to climb the ladder for the next Player Kill event for the month of February!
Time to change our WOE maps this 2017! Submit your suggestions,
here
!
Take note online voters, www.gtop100.com vote site is experiencing some problems. We are currently working on this matter.
Chinese Zodiac 2017 energies are subject to the Fire element in its Yin form. Yin Fire expresses inner warmth and insight, as well as the quietness of privacy and family ties. Forgotten thoughts arise out of nowhere, amid a disconcerting atmosphere, both stiff and motley.
Given the energy distribution of the 5 elements all along the year, it is best to start your projects in the fall or during the last two weeks of each season. Indeed, late seasons periods are represented by the Earth element, critical and useful for its stabilizing virtues, particularly during Years of the Fire Rooster.
The combination of this year's element Fire with the element Metal highlights tensions with other energetic deficiencies, creating periods unfit to change.
LOVE, BIRTHS AND WEDDINGS
If you're single, this is a very good year to start a new relationship. However, romances that could have grown into solid marriages over time could well be cut short for reasons beyond the control of the new lovebirds; for instance, a professional or family move to another state or country.
If you're expecting a birth taking place during the year of the Fire Rooster, remember that a birth in the spring harbinger of a less irritable temperament for your future little Rooster.
If the prospect of giving birth to a child with a proud and demonstrative character doesn't delight you, one can always wait until New Year 2018, Year of the Earth Dog, and expect the birth of a smart and skilled baby Dog, who shall always (and rightly so) have the last word with her/his parents.
Despite the tension and imbalance that dominate in 2017, this year is paradoxically auspicious for weddings. One shouldn't forget that red (color of the element Fire) is the traditional color of the wedding dress in China and other Asian countries, while the color white (color of the Element Metal) symbolizes mourning (rather than Black in Western countries).
JOBS, BUSINESS AND INVESTMENT
A Year of the Rooster is often marked by brilliant success for those who have endured with patience the draining and often solitary build-up of a business project.
Many people wish during this particular year to change their professional environment. But these desires of mobility shall not materialize for everyone, as not all 12 Chinese zodiac signs are able to handle all at one the stress, and be sufficiently creative and organized to overcome the failures they will have to face along their way up to success.
And that is it for our featured horrorscope, yes, you read it right. Horror. Some people follow these predictions religiously, but for others; these are mere entertainment. It may give a little fear to start our year, especially to those people who were under the "unlucky" signs. But of course, it may happen or not. You cannot predict something 'every year' just to instill fear. As for me, I may belong to Water Rooster; but I live my life as it is. No rules. No parameters. Have faith. Be wise and just live.
Heroic-Honors.png
2.03KB
0 downloads
Shei | MyRO Writers Pool Division
Heating up our Fire Rooster year for the second half of January, we have our no1PK, Trans MWM Championship and 3rd Job MWM Championship here in myRO!
Sugar, Spice and everything nice, the pink Malayan Rune Knight, OG KUSH, returns to save the day, I mean returns to claim his throne as the no1PK! He wiped out Weaksh*t, our 2-peat PK defending champion, with a straight 3-0 score. To know more about this multiple PK champ title holder written by Erza, check it out here. For those of you who want to watch the blow by blow action, Twerp's video captured them all.
Confidently weird with a beautiful heart, Eww Weird is this month's Trans MWM Champion as they kicked Vongola Allstars' butt with a 5-0 score. Although there were some problems encountered during the semis, the weirdos proved that something this trivial isn't gonna hinder them from claiming their spot as 1st TWMW champs of this year! To check out the slow motion video captured by Jekz, click here!
MWM Championship will not be complete without the 3rd Job war and this time ONGBAK is back as they burned the Niggaz, our December 2016 3rd Job MWM title holder, to a crisp, 5-0. To watch the sizzling action packed video of this event covered by Jekz, here you go.
That's all folks! Wait, is it just me or are all of our defending champs seemed depowered at the moment?
Be sure to stay tuned as we cover our Feb-ibig Main Events in the next issue.
post-3074-0-07808300-1479180851.png 6.55KB 0 downloads
Shei | MyRO Writers Pool Division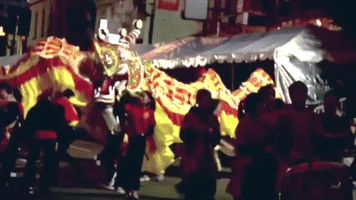 Gong Xi Fa Cai/Kung Hei Fat Choi/Kiong Hee Huat Chai, Tikoy, Lion and Dragon Dance, I'm sure you've been hearing them the past few days because of the Chinese New Year. Erza has written our 2017 horrorscope above, but has it ever occurred to you why is this year the fire rooster year or why is last year the year of the monkey? You might be familiar with the arrangement of the 12 Chinese Zodiac starting with the rat and ending with the pig, but did you know how they came to be?
Here is the most widespread story about it. The Jade Emperor (The Emperor in Heaven in Chinese folklore) held a banquet and ordered that animals would be designated as calendar signs, in some stories the animals would be designated as his body guards. The twelve that will arrive first would be selected. Upon hearing the news, all the animals were so excited and the rat was among those who woke up early for that day. Seeing that all other animals going to the banquet were much bigger and quicker than him, the rat thought up a good idea. He made the straightforward ox carry him on condition that he sang for the ox.
At last, the ox and the rat arrived first. The ox was happy thinking that he would be the first sign of the years, but the rat had already slid in front, and became the first lucky animal of the Chinese zodiac. This is what you call being witty/clever
. The rest of the animals followed in order - tiger, rabbit, dragon, snake, horse, sheep, monkey, rooster, dog and finally the pig.
So where did the cat go? The cat should have actually been there since he and the rat were good neighbors and the cat asked the rat to wake him up. Problem is our little fella here forgot to wake him up and so the feline was late for the banquet. In some version the Cat and Rat got as far as crossing the river together on Ox's head, but Rat pushed Cat into the water (and Cat was washed away and drowned or didn't get back to the Heavenly Gate in time to get a ranking).
There you have it! Wishing you guys a prosperous Year of the Rooster! Ciao~
Edited by Erza, 27 February 2017 - 11:03 PM.