Elegant ' Soigné ' overrun
' Omorfia ' 's beauty. 3-0
"Synergy: the whole is greater than the sum of its parts."
- Laissez Faire, Soigne Guild master, Guild of the Month Champion for April 2017
Erza | MyRO Writers Pool Division
Kyandy | MyRO Designers Club
April 2017 - From the heart of RO community, Prontera, comes Soigne (guild) led by Laissez Faire who ascended above the rest to claim the title, "Guild of the Month" champion last April 1.
"
Soigne
is a french word. Way back in college, we have an elective class on the language and one time, my prof used the word on me. I appreciated it very much, thus, the guild name.",
Laissez Faire
said delight.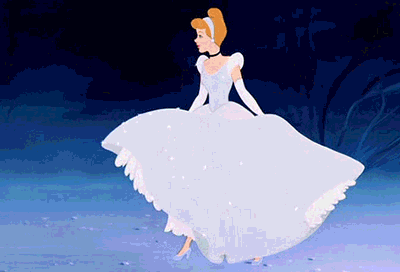 "I'm so fancy, you already know"
To navigate the GOM video for April 2017 by Twerp click,
here
!
The whole Guild of the Month event is a whole fun of adventure that the 'running guild masters' problems are not like our own. Where our biggest adventures involve where, how and when to eat dinner when preparing for the GOM event itself, or even travelling to a particular computer shop in order to play together. But these people, the guild masters, are always thinking how her/his guild mates will survive starting day one of the run until the main event; and when a particular guild took the crown in her hands, you'll never know how
Laissez Faire
felt on that night, "Overwhelmed. A little bit sad because it means an end to my run. Thus, no more WOE preps and blues, no more treasure box disappointments, no more post-woe SP visits, among others. Happy, the BBH isn't an april fool prank. Happier, I have gained friends who I know won't let me down. Happiest, for we have finally reaped what we sought"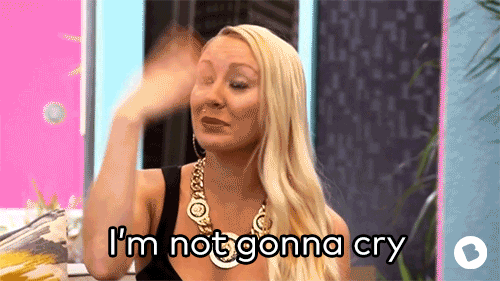 Running for Guild of the Month shows us a caricature of reality. Guild masters are more heroic, alliance to other towns are more passionate and rivalry to opposite towns are even more unbearable. But everybody wants to know what happened during the special one hour that spices up the 'run' until the main event, when everybody tries their best to survive until the last day, the "War of Emperium".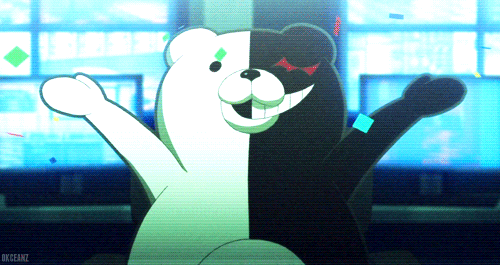 "Are you ready MyROnians?"
To navigate the Guild of the Month guidelines click,
here
!
"
We usually recruit guild members from 6pm onwards with base salary of 150,000,000z per player. Everyone is very supportive; RGM isn't really that important. However, we want to welcome others outside the alliance as well -hence, the RGM...
Trivia
: Conquering Mardol on the entirety of my run was one of the goals since we wanted a Victory Wings so much.
We've invested in Mardol's economic growth everyday for 1,800,000,000z per day. Sadly though, no vwings.
Yes, we loved Mardol so much, but she didn't love us back .
WoE obstacles? On our end, we sometimes encounter uneven distribution and mismatch of job classes. But most of the times, we're having a hard time because we're clearly outnumbered by the opposing guilds who wanted the agit, too. Imagine going up against 2-4 guilds - supplies are burning at the speed of light. And of course, the one enemy of us all: lag. Out of the 27 days of Mardol pursuit, 24 of those are victorious. So I guess we somehow managed regardless of it all. During the GOM night, there were a lot of unexpected hurdles.
I can share two. First, we were actually 2- players short. I even @requested for an extension of the guild lock even just for a minute but to no avail. Secondly, some of us are playing @ MI and before the start of the semis, most of them went out for a quick dinner with their computer slots being taken by others.
Mabuti na lang at nagkaron pa ng pwesto before magstart talaga. Hmm strategy? It's an alliance thing.
"
"If this isn't teamwork, then, I don't know what this is"
Sometimes, running in a main event without any idea will make you fall from a plateau. At first you will be thinking everything is good, and then a minute after everything is shifting in front you, and then another minute, you have already fallen to the ground. There's no television series or movies out there that really push the boundaries or be innovative, and as a result, some guild masters will stick with the same tactics until they've been overrun by the others. Luckly, here's a piece of advice to others who want to run in the next Guild of the Month by
Laissez Faire
,
"Frankly speaking, I really don't know what to say since this victory is not just my own. We won not because of "me" but because of "us". I cannot give any technical nor theoretical advice. I can't think of any. But I do know of synergy.
Synergy: the whole is greater than the sum of its parts.
"
And now, I'll pass the baton to
Laissez Faire
for her greetings.
"This is long and I hope you guys would still read since this is straight outta mon coeur. I'd like to give tribute to the save points behind the alliance. And oh! Sorry in advance sa mga hindi ko mamemention, do know that I am grateful and thankful to all of you guys.
UPPER MALL OF ASIA (UPMOA) - Always 12 with a god
(Prima, Kent, Chad, Kevs, Bins, Jayson, Chad, Roy, Arnold, Renzo, Bismark, Khelly, Limel, Sein, Iris, Jandy, Luis, Jims)
My partymates! Kahit 9 lang tayo, 12 pa din! You guys helped me facilitate and organize the guild. Always present pa! You know how busy I am in reality but since nanjan kayo, the run was smooth. Thank youuuuuu so so so much.
Salamat talaga sa pagwWoE araw-araw!! At yung god? Kayo na bahala kung sino para sa inyo ang god dito. Hahaha! Thank you guys you da best
YUNO - A Fleet of Raks (rocks)
(RR, Gie, Yuqi, Gerbie, C2, Nort, Dan, Gelo, Bal, Jazz, Mev, Pope, Harlan, JayP, Norman, LJ, Gero, Edward, Charry, Russ, Cholo, Boogz, Madz, Sangalan, Russell, Raphael)
Yuno Rak! Late palagi. Pampakaba daw. Pero once complete, GG. Isang palatandaan na andyan na ang Yuno: "paslot po." Thank you so much, Yuno Pep Squad! Attttt kapag may nantrashtalk, Yuno ang unang reresbak para sayo. Lastlyyy, madami daw manyak pero mapagmahal dito HAHAHAHA jk
LEFT PRONTERA (LP) - Missing in Action, with Love
(Quinn, Dan, Rad, Ash, Crix, Diana, Jhay, Justin, John, Cord, Theo, Jynx, Ryu, Bex, Joben)
My hometown sa alliance na 'to since dito talaga ako nagstart. Buttt ngayon, minsan lang sila online. Busy kapag WoE pero alam kong mahal pa din nila ako kasi they see to it na makakapagWoE sila kung pwede. But sa GOM, solid support. Thank you, Left Prontera specially kay Quinn na inaaway ako palagi. Thank you!!
UPPER ALBERTA (UPAB) - the WoE Experts
(Keev, Harold, Kelvin, Joram, Jani, Kaff, Jhay, Rico, Ejun, Trix, Niko, Ken, Jayr, Cosa, Dennis, Ryan, Elad)
Former Doremi, maaasahan mo talaga sa WoE. Hindi na need icommand, halos lahat alam na kung ano ang gagawin. Alaga nila ang Barricades, GS at syempre, yung EC. Another thing: laging nasa inuman!
AMATSU - They Who Can Make Your Nose Bleed
(Russel, Heriel, Eriel, Macoi, Hong, Hel, Arvin, Jron, JC, Kyo, Lothar)
Tahimik itong savepoint na to pero kapag kinausap mo, ang daldal! Ikaw na ang hindi makakapagsalita kasi.. Umeenglish! Hahaha. Mababait at makulit! Thank you Amatsu sa support lalo sa WoE (at late din kayo minsan, haha!)
MID MORROC (MMR) - The Few and Sleepy
(Von, Rus, Franco, Charles, Enye, Puri)
Everytime bumibisita ako dito, palaging sagot sakin ay "tulog pa po sila." Pero kahit konti lang ang MMR, they see to it that numbers don't define their worth. Thank you, MMR.
PVP WAITING ROOM (LMS) - The Cuties
(Sebb, Bantol, Abby, Rosalio, Nethi, Trims, Kiko)
Palagi silang nagwwoe at Cuties din lagi yung nakalagay sa pub nila kapag sahuran na. And cute naman talaga sila hahahaha! Thank you sa support, LMS peeps!
Others I don't know you personally but I do know you're always there during WoE: Tres, Knives Chau, Laaaaaaan, Hel yeah, Jairawr, Cruz LoLzz, ChinkyBaby, netty, Demi Soda, Mei Hou Wang, Bezzy ft. Norton, etc. Thank you.
To each and everyone who helped and supported, thank you. They say that when someone leaves, another one arrives, even better. I guess I could say that I can attest to that. It wasn't an effort of one but the teamwork of all. Thank you for giving me the chance to represent the alliance despite all the oddity with it. It was not in my plans to run for the burning helm of blue colors but you guys chose me anyway and
supported me all the way. Thank you. Thinking back, you know the struggle we faced during Mardol clashes against 2-4 guilds almost every damn day, but you're still there for the guild. You guys could have done other things during the GOM night but you opted to rally behind Soigne. Our WoE and GOM wins are both attributable to all of you awesome people. Thank you for lending the guild your supplies, keyboard, mouse, and most importantly, your time. Thank you so much."
Congratulations Soigné, keep on rockin'!
Edited by Erza, 09 April 2017 - 05:20 PM.