World Government, 'Cipher Pol' Annihilated Secret Society and Seized GOM Title, 3-0
Shei | MyRO Writers Pool Division
Kyandy | MyRO Designers Club
If you are a One Piece anime fan, surely, you wouldn't miss out Cipher Pol – the name of a secret agency doing investigation, information gathering and assassination for the sake of the World Government. Yes, they are a powerful bunch of people that even the main protagonist of the said anime has a hard time dealing with them. Named after this ferocious group, Upper MoA's Cipher Pol and their leader, Makoto Tachibana, instilled fear on everyone when they mercilessly eradicated Secret Society last May 6, 2017 in the GOM Arena, 3-0. Make way for Cipher Pol
Every run, whether for GOM or for Top Breaking and Breaker Guild is definitely not easy. There'd be some ups and downs and some unforgettable experience."Unforgettable sa run ko ng gom is yung mga member ko sobrang bored pag walang sumusugod samin sa mardol HAHAHA karamihan nag aafk na lang tapos yung iba mag iibang guild para lang may war talaga," Makoto Tachibana recalled. "Pero ayun kahit papano naman naisurvive namen yung mga WoE na maraming kalaban. masisipag and malalakas member ko kaya isa din yun sa mga nagpanalo samin."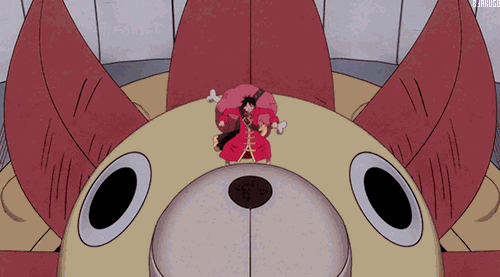 Sugod mga kapatid!!!!
This month's GOM was a quick one as 2 teams – Something for Nothing and P a y o N dropped out of the battle leaving Cipher Pol and Secret Society battling for the prestigious Blue Burning Helm of Champions in the Finals. The Upper MoA troops easily wiped out the half-baked assault of their opponent in all three rounds ultimately closing the event in less than 30 mins. Yeap, as fast as one anime episode.
"Maraming nagsasabi "Easy BBH walang kalaban" pero syempre ayoko isipin na ganun nga lang yon kasi alam ko pwede kami matalo if magpapabaya kami kaya kahit pa ganun sinasabi nila sakin gusto ko ready pa din yung guild namen," the guildmaster explained.
The best gift of life is friendship, and I have received it.
(kasi di ko naman makukuha to kung wala yung mga kaibigan ko)
- Makoto Tachibana
Without further ado, let's hear it from our Blue Burning Helm Holder of May 2017!
Kent, Prima, Chad, Meli, Bins, Jims, Kevs, Luis, Khelly, Renzo, Dan, Arnold, Iris, Limel, Jandy, at kay CHRISTIAN LADINES-salamat sa tiwala at pagtulong sakin sa run na to! salamat din sa pagtanggap sakin sa sp and sa solid na suporta! ❤

Maraming salamat din kila:

boss gie, boss dan, gerbie, bal, jazz, admin pope, lj, mac, boss rr,Gelo WTF ang dami ng yuno haha! basta maraming salamat sa buong yuno!

Enye, Dolph, Tin, Nikko, Von, Franco, Charles, Rus, Master, ara, and yung Family sa MidMorroc Salamat ng madami buis!

Russel, hashtag maccoi and sa iba sa amatsu salamat ng madami!

Mark, dan, crix, ash, diana, theo, nort, ryu, jhay, rad, nort, raph, russell ng LP salamat sa inyo buis ❤

KEEV, harold, kelvin, kaff at sa buong upper alberta salamat! special mention kay KEEV na pilot ng gm araw araw kahit tamad na tamad na! hahahahaha salamat ng madami bui pati sa buong upper alberta!

Hello din kay MARTIN VHAN ACE SHANE IAN MHIA CHAD WITTY BREN KHEL GAB Justin Sales at Justin BALANO at sa buong lower alberta helllooooo!!!

Hello Nethi ng LMS!
Trivia: Although Makoto Tachibana here doesn't know where his friend got this name for his character, let me show you guys who he is in the anime world. There is only 1 famous Makoto Tachibana around, and he is this hunk over here.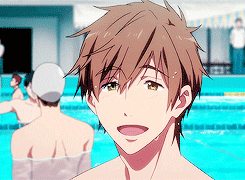 Congratulations once again to Cipher Pol led by Makoto Tachibana our Guild of the Month for May 2017.
Edited by Sazarai, 21 May 2017 - 11:29 AM.