Turansu vanquished Vongola Allstars, 5-1
Angel | MyRO Writers Pool Division
Kyandy | MyRO Designers Club
The main event immediately went straight ahead to the Finals since there are only 2 qualified teams to compete for the Trans Jobs MWM Champion title, Turansu and Vongola Allstars.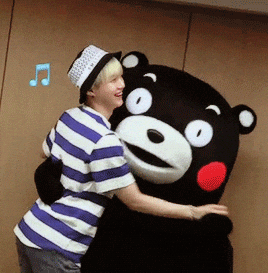 Finals: Turansu vs Vongola Allstars
Rounds 1-3
For the first 3 rounds of the event, Turansu was quick enough to eliminate Vongola Allstars and earned their first 3 points.
Round 4
Vongola Allstars went straight to the base of Turansu and the hitters/killers from both team had difficulty in attacking, later on the Creator of Vongola Allstars advanced and threw consecutive Acid Demonstrations to Turansu's Professor, Alas Awtsu that led him to his death. Another factor that defeated Turansu for this round is that their Assassin Cross sneaked in and killed several members. Vongola Allstars earned 1 point for this round.
Round 5 & 6
The exact thing from Round 5 also happened during Round 6. Professor of Vongola Allstars was the first one to be eliminated from their team, Turansu's High Wizard, Beat Break Dumbass took the opportunity to cast large AoE Spells to flinch the opposing team, giving them the upper hand then wiped them.
Now, for their greetings:
Beat Break Dumbass [High Wizard]

Thank you sa pilot ko nung finals na si RozenFate. Sya po yun! Hahaha. Thanks teammates: Bie C2 Kent Kevs Beans Chad Joram!

Hi

sa

alliance: Aldebaran Yuno LeftPront UpperAlberta Amatsu MidMorroc. Thank

you

GMs and Shane.

HI ALDEBARAN! POWER! RICHARD KENT JOHNMARTIN JAYSON XTIAN IRIS ROMELI JANETH AJJAN

GERBIE RENZVINCE JORAMKEVIN RENZO

KHELLY

JAYRMETAL

DANDEL

ARNOLD LUIS

at

SYMPRE

SA IMPORTANTENG

NILLANG

SI THEATHRISHIA! POWER! SA ALLIANCE DIN! POWER!

"DONT MESS WITH THE GODS!" -Thor

Dont Worry

Im

Okay

[Creator]

Hi

Aldebaran! Thanks team

Turansu

lalo

na

kay

Kent. Meli. Chad. Bie. Xtian. Joram. Jims.

Kevs

!

Hi

Alliance! MidMorroc.

LeftPront. Upper Alberta. Amatsu. Yuno!

Hi

din

kila

Ajjan. MetalJR.

Khelly

. Renzo. Thea ni

Kevs

.

Nethi

ni

Jisun

. Iris ni Xtian! XOXO

Nice Game UPMR/VGL! Salamat

sa

Team

ko..

Prima, Kevs, Chad, Christian, Beans,

Gerbie

, Joram, Jayson, and

Meli..

GGWP,

Turansu

! Thank you,

Kent

, Chad,

Kevs

, Bins,

Jimsu

, Ate Meli, Joram, at

Gerbie

.

Hi

Aldebaran! Prima,

Khelly

,

Olok

, Renzo, Jayson, Roy,

Wuvly

ni Roy, Ajjan, JR, Arnold, Luis,

Mhia

,

Nethi

, Tenga, & Iris

Hello

rin

sa

Alliance! Yuno, LP, UPAB, Amatsu, MMR!

S i e r r a L e o n e

[Paladin]

Nice game po. Salamat kevs/kent/c2/meli/beans/gerbie/chad/jims salamat din kela prima/jisun/roy

hi nga pala sa UPMOA kahit 4 lang kami dun afk pa silang 3. Hi sa Upab/Alde/Lp/Yuno/Amatsu/Midmorroc.
Congratulations Turansu of Al de Baran Savepoint! Let's find out if they will win the Grandslam title next month, stay tuned!
Edited by Sazarai, 01 July 2017 - 09:48 AM.