When 'Theory' Becomes An Absolute Law!
Shei | MyRO Writers Pool Division
R tapos J | MyRO Designers Club
If the facts don't fit the theory. Change the facts.
- Albert Einstein
August 26, 2017 – Prepare for trouble and make it double! The union of 2 save points, Yuno and Left Prontera definitely produced unparalleled crossbreeds that disintegrated Protoaima in the blink of an eye. From the self-proclaimed "RUNE KNIGHT na NAKAKA OH EM FCKN GEE", Mark QuinnDrizz, to the Dramatic Genetic, omzxc, the members of this team are polar opposites of each other which will make you think that their synergy is theoretical impossible. But guess what, they turned this theory into reality with the dragon helms now sitting on their heads; showing everyone that nothing is impossible. Without further ado, let me present to you our 3rd Job MWM title holder for August 2017, Hybrid Theory!
"It started with a comeback," omzxc stated. "We've been joining this event for so long and I think this is our time to have the CROWN. We have ups and downs. Winning and Losing. All enemies are tough as they are. They're all hard to beat! But courage runs on our blood eager to get the crown no matter what ended to a 5-2 match."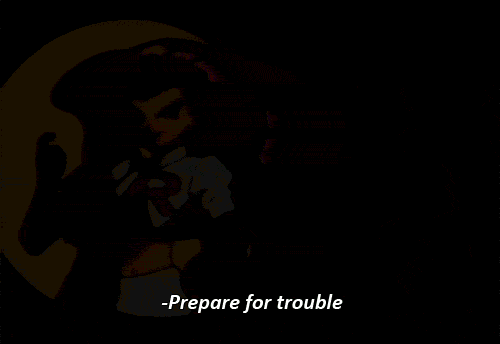 LP + Yuno
Just when you thought this team was named after Linkin Park's debut album, think again. As explained by their Rune Knight, Mark QuinnDrizz, "Kase po Hybrid ung nguso ni Gelo, tapos may theory kame na kaya ganun nguso nya kase its Hybrid." and Dewey Finn added, "Si gelo kasi mukang siya yung missing link sa theory of evolution."
So what's with the union of the 2 SP? omzxc humbly answered, "Na disband ung Team ng LP that time, kami naman nawalan ng player. Saktong pareho kaming kulang. Wala lang. tropa naman eh. Rak lang."
(For the guidelines about the 3rd Job MyRO War Master, click here)
Only 2 teams, Hybrid Theory and Protoaima, confirmed their participation which led us straight to the finals. The first point went to the crossbreeds with Rune Knight, Mark QuinnDrizz accompanied by Genetic, omzxc leading the kill. However, their opponent made a comeback when zBryan went berserk and massacred the whole LP-Yuno unit on his own, garnering the 1st Ultra Kill of the night!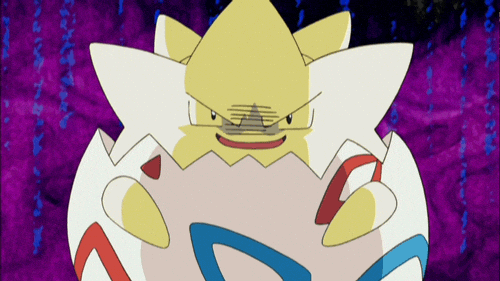 An Angered zBryan
The third round marked the 2nd point for Hybrid Theory, but they were later debunked by their adversary in the 4th round with genetic, Nort Quinndrizz garnering the most kills. Now that the scores are tied at 2-2, little did Protoaima know that the 4th round is the last point that they will ever get for the night when the succeeding 3 rounds ended in favor of the hybrids.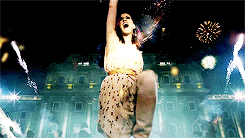 Could our champions make a perfect score of 5-0 instead of 5-2? "Hoy, malakas kalaban, mahirap i5-0," is Dewey Finn's assertion. "Pag narush kami ni Bry we like fireworks we go boom boom ded," he added. Yes, just like Katy Perry's Fireworks!
Meanwhile, omzxc proudly shared their most memorable experience of the night! "Pinakahighlight is ung pag lusob ni Shiroe Maouyuu mag-isa, 6 v 1 tapos sabi nya sa discord, 'Tulong dto sakin pinuputakte ako.' Kung di dahil sa ginawa nya malamang binomba na kami ni Bry. Si Shiroe ay isang bayani. Dapat siyang tularan."
To close off the night, let me give the mic to our champs!
Omzxc
Thanks to my team and to all friends for the support.

Thanks TEAM : Bie/Gie/Bal/Pope/Mark/Crix.

HI YUNO! : Dan,RR,Drin,Chetrix,Al,Harlan,Tron,Ian,JayP,Jazz,Yuqi,LJ,MEV,Norman,Roger,Russ,Charry!!
Dewey Finn
Gusto lang batiin lahat ng fans ko sobrang thank you sa support kahit alam kong wala naman akong fans !!

Hi kay Makee na no1 fan ko ! Kung wala ka edi wow !!! Salamat sa lahat ng nag support samin sa allies sa team mates lalong lalo na sa mga Pastor ng Yuno ... Kangkong loves you all !!

Siyempre thank you din pala sa mga gm na nag host ng event lalong lalo na sayo daddy Admin .. Pati kay Twinkie na laging nag papa event pag wala ako !! I Thank You Bow
Eros Winterlock [MWM Warlock - Heir of the Water God]
Hi! Nice game, Team Protoaima! GGWP, Niggaz! Gie, Bie, Pope, Bal, Gelo, Mark. Hi sa Left Pront and Payon! Theo, Ash, Diana, Jhay, Marjan, Nico, Nicolo, Alvs, Ryu, Nort, Ryan, Cord, Bulate, Rad, Kenzo, Russ at sa lahat! Thank you din sa lahat ng GMs!
Only Existent [Loyal guard ni LJ]
SALAMAT SA MGA KA TEAM KO -BIE-BAL-GIE-GELO-CRIX-QUIN ❤

`SALAMAT SA SUPORTA MGA YUNOOBS -DAN-RR-IAN-RUSS-JAZZ-KEL-MEV-ROGER-TRON-HARLAN-ALGEN-DREW-JAYP-CHARRY-DRIN-SWEET-ATE MAKEE- SA NAKALIMUTAN KO SORRY XD

`HI DIN KAY BFF VENO AT GEO ❤

`TY ADMIN SAKA SA MGA NAG HOST ❤
And last but not the least!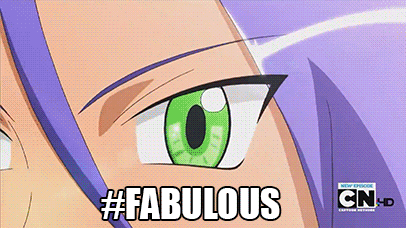 Mark QuinnDrizz [Rune Knight NA NAKAKA OH EM FCKN GEE]
First of all winning this main event is never easy, I thank all my teammates on making this possible, kahit na laging walang mic ang Warlock namin na KFC manager. Special mentions kina Ash, Bex, and Theo, Nort QuinnDrizz, kanila Marj, Nico at lahat ng QuinnDrizz Family. Hi kila John, Russ, Rap, RAD potsu na love ko! ❤, kay Diana asawa ni Jude/Dan/Gelo. Special mention din kila Letter Ken QuinnDrizz, and Keev, JORAM! ❤ i love all of you. HI Kila Jared, Joben, Dan, Jhay, Ryu. Dhan, Brix. Justin.

Nice game team Lab you all Gelo na Nguso/ Crix na walang headset/ Pope na nakakatulog bago mag war/ Bal na love si Nguso / Pope na love is Lj / Gerbie na Mr. Pogi nasakin parin ang secret picture mo / at kay Gie na Rune Sorcerer ❤ lab u team.

PERO SA LAHAT AT LAHAT SHOUTOUT SA ASO KO SI GRONK!!!!!!!!!!!!!!!!!!!!!!!!!! I BFF KO TILL I DIE ❤

Kaya po nag merge ang LP and Yuno sa MWM kase po gusto namin mag karoon ng new map/sp Left Yuntera kung pwede lang.. just saying.

- Quinn Mark

Gusto ko din pasalamatan si Sheila sa pag gawa ng ARTICLE WOOT WOOT!! ❤ hi din pala sa FLOOR WAX SQUAD!! baka mag tampo sabihin nde ko binati! ❤

PERO everyday always look up at TOM BRADY COZ HE IS THE G.O.A.T!! ❤ #PATSNATION LAB YOU ALL -BOW-
Congratulations once again to Hybrid Theory! Our 3rd job MWM Champion for August 2017!
Mark Quinndrizz (Rune Knight)
omzxc (Genetic)
Only Existent (Royal Guard)
Eroz Winterlock (Warlock)
Dewey Finn (Minstrel)
Shiroe Maouyuu (SC)
Elfmann (Sorcerer)
Edited by Shei, 06 September 2017 - 05:05 PM.
Added Only Existent's Shout