'Yuno Pak Squad' Rendered Absolution to Les Peches Capitaux
Shei | MyRO Writers Division Pool
crescence | MyRO Designer Club
If there was a guild who won the GOM title due to the rival guild failing to reach the minimum required Eco points, this time, Yeezuz and her gang, Yuno Pak Squad, won the Blue Burning Helm without breaking a sweat as their only adversary of the night, les peches capitaux, cowered in fear and hid behind their keyboards last October 7, 2017. Yeezuz vs Les Peches
Imagine attaining 1191 Eco points with sometimes 3-4 castle per WOE night plus a no show opponent during GOM night, what more can you ask? You could say this was definitely an easy win for the Yuno peepz. Some people would have felt insulted and disappointed as they were expecting some clash while others relieved as their aim to win either the GOM title or the top breaker guild was attained. So how did our guild master felt in his run the whole month as well as the GOM night?
"Pag WoE minsan may kalaban minsan wala. Minsan naman, walang pang sahod sa mga nag Woe kasi gipit ako pero. Naging masaya naman ang run ng guild namen netong October."
"Kabado ako nung umpisa [ng GOM night] kasi di naman namin alam na mag forfeit sila. Siyempre masaya dahil nanalo kami pero malungkot din kasi umaasa kami na magkakaron ng clash. Nag prepare pa ang lahat kasi malakas sila pag nagsama-sama."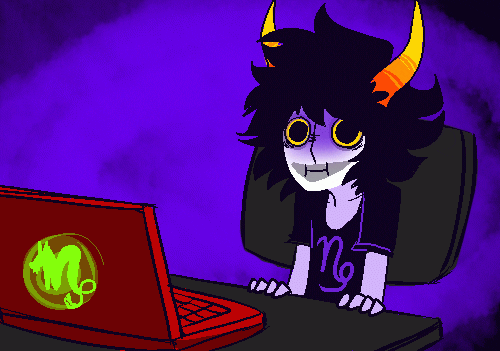 les peches - scared to their wits or just evil?
Although there was no clash that happened, at the end of the night, Yeezuz generously treated the members of his guild with 1p each and some food supplies. Their next move? "Yuno Pak Squad will lie low for a while because we will be supporting Enraged Anomalies all the way to the GUILD OF THE MONTH," she replied.
Let me now pass the mic to Yeezuz:
Maraming maraming salamat sa lahat ng sumuporta sa YUNO PAK SQUAD!ALDE, LEFT PRONT, AMATSU, UPPER ALBERTA, MID MORROC at syempre YUNO. Solid! binigyan nyo po ng oras at effort ang guild na to kahit busy at pagod kayo sa trabaho in real life! SALAMAT I LABYU ALL!

Shout out!!:

RR, POPE, BAL, MEV, BIE, JAZZ, MAKEE, LJ, JAYP, GELO, DAN, RUSS, TRON, HARLAN, CHARRY, DRIN, CHETRIX, AL, ROGER, DREW, IAN, AARON, NORMAN and kay MELI, Belated Happy Birthday!!
Congratulations to Yeezuz and Yuno Pak Squad, our guild of the month champion of October 2017.
Edited by crescence, 16 October 2017 - 07:32 PM.