No.1PK Guidelines
[Introduction]
[Rules & Mechanics]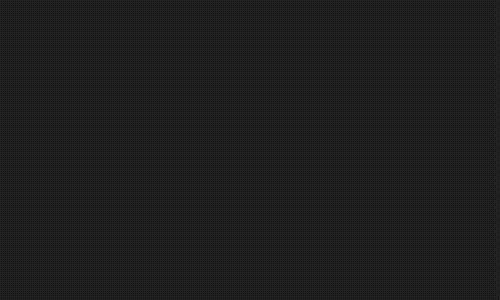 by: Jaru Bop Pop
MyRO's No. 1 PK is a head-on match for the crown of who's the most IMBA player in MyRO. Held once every 3rd Saturday of each Month, warriors from towns high and low build up their ranks in PVP rooms to prove their worth in battle. Blood, sweat and a ton of ZENY spent on POTS, FOODS and EQUIPMENT. The No.1 PK stands high and mighty in the face of all as he has shown that he is the KING OF PLAYER-KILLS.

Ever heard of the PVP Ladder? Well, it's the counter that takes note of every player's kill and deaths. If you have slaughtered a many souls, then you have what it takes to compete in the finals; having said that, RANKING in PVP via PK Ladder is the ONLY way to join the said event.

Only the TOP 15 in the ladder shall compete for the Crown. After that, they fight each other off for a slot in the finals. Once you get to the finals, you'll find yourself pleasurably surprised to see the past king defending his title.

It's usually held every month and the title is passed on only to the most deserving players.

Items disabled during the No. 1 PK event are fly wings, and the ever magically-safeguarding Golden Thief Bug Card. It wouldn't be fair to our Wizards and to other MATK dependent jobs if we enabled it..

Aside from getting the title of being the most POWERFUL player is Rune-Midgard, the champion also gets the No1PK Golden Crown (Upper Costume Item. Reduce 2% damage from Demi-Humans. Adds 2% damage to Demi-Humans. All Stats +1.) which is the epitome of what the event is all about: To stand gracious and victorious amidst those who wish to take all the glory for themselves.

No1PK Rules and Mechanics:

MECHANICS:

1. No1PK Participants will be determined by PVP Ranking from the PvP Ladder located in almost every town.

2. Only the Top Ranking 15 Players on the PVP Ranking will participate. Absentees will be taken from the ranks 16 and onwards from the same ladder.

3. Previous No1PK holder will also be given a slot to defend his/her title.

4. PK Contender's IGN to be used should not include profanity, provocative and foul words. (starting March 19, 2017, after restart of PVP Ranking)
5. Attendance of the participants will be checked before the event proper which ususally starts around 8pm.

6. Matches are as follows:
Example. Top 5 Ranked Player is absent. Top 16 will take his slot.
Top 7 and 12 are also absent. Top 17 and Top 18 will take their slots.
ELIMINATION ROUND: (Race to 2)
QUOTE
SET 1:
1st match : Top 1 vs Previous No1pk = S1
2nd match : Top 2 vs Top 3 = S2
3rd match : Top 4 vs Top 5 = S3
4th match : Top 6 vs Top 7 = S4

SET 2:
5th match : Top 8 vs Top 9 = S5
6th match : Top 10 vs Top 11 = S6
7th match : Top 12 vs Top 13 = S7
8th match : Top 14 vs Top 15 - S8

Note: Matches may be divided into 2sets to better manage time. Set 1 (from 1st - 4th match), Set 2 (5th - 8th match)
SEMIFINAL ROUND : (Race to 2)
QUOTE

SET 1 :
1st match : S1 vs S2 = F1
2nd match : S3 vs S4 = F2

SET 2:
3rd match : S5 vs S6 = F3
4th match : S7 vs S8 = F4
FINAL ROUND : (Race to 2)
QUOTE

1st match : F1 vs F2 = G1
2nd match : F3vs F4 = G2
FACE OFF ROUND: (Race to 3)
QUOTE
Final match : G1 vs G2 = No1PK of the Month
1. A call for disconnection problem will automatically be considered a point for the opponent. Connectivity and Client stability is the sole responsibility of the Contender for No1PK. If ever a Contender is not in the ring after recall, 1 point goes to the present opponent, round is ended, next round commences. A late contender may still compete for the following round. if a contender is not present again for the following round his opponent wins the match. If both contenders are not present for 2 consecutive rounds both are dropped from No1PK. If ever a Contender gets DCed after the GO! signal during a match 1 point goes to the opponent, round is ended, next round commences. A DCed contender may still compete for the following round

2. GTB, Maya Card and the skill "Reading Spellbook" are disabled inside the No1PK Arena. Token Of Siegfried is disabled as well as of July 11, 2011.

3. Berries, Seeds and Self buffs are allowed. Self buffs are skills that target ones self.

4. Once recalled inside the arena, the contenders will not be able to move or do skills while inside the gates. After the countdown, the gates will open to start the match.

5. Pets and Homunculus are not allowed in the arena.

6. Soul Linker Link Buffs are unallowed inside the arena. After much consideration, Assumptio is allowed for balance of classes.(Added Aug. 20, 2011)
7. 10 minutes time limit will be given for each round per match. If the two contenders are still alive after the time limit, no point will be given for that round. Highest pointer for the match will be declared winner. If within the given rounds per matches both contenders got no point, the match will be decided with the use of dice event. Both players will roll the dice, the player who will get highest number will be declared winner and will proceed to the next rounds of the event.
Note: Time limit was added to reduce the time consumed by contenders per round, per matches.
8. Players with 2 characters ranked in the pvp ladder will be given a chance to choose which character he/she'll be using in the event. 2 or more characters from one account ranked in the ladder will be disregarded whichever the account user chose to use in the event.
We will know because our PvP Ladder has an Account GID view option for GMs.

(GID is a unique account number hard-coded to every account during account creation.)
Ex.

Let's say a single account ranked a ranger and a warlock. The account owner will be given a chance to choose which character he will be using in the event. One of each will be disregarded or if the owner won't comply, both characters will be disqualified.
9.
We shall check if the contender/character is within the same account as the original

ranker. Your GID during No1PK night should always be the same as when you started to rank. This means that character deletion while in rank is prohibited. If proven that the character was deleted and/or remade in the same or different account, a disqualification will be given. We will know because our PvP Ladder has an Account GID view option for GMs.
We check on random times during the event night most specially during
semis and finals.
(GID is a unique account number hard-coded to every account during account creation.)
10.
POINT SYSTEM: General rule is whoever successfully kills the opponent will be awarded 1 point. If in rare cases, both opponents die during a round, they will both get 1 point each.
11. After the Final Four matches, there will be a mandatory 5-min break before the Face-Off match starts for the last 2 contenders to prepare and for the hosting GM/s to have a little break. Exact time of the Face-Off match will be 5 mins after the announcement of the last winning finalist.
CONDITIONS FOR CONSOLATION PRIZES:
1.) Attendance is now a must for every ranking player in the PVP ladder or else their consolation prize will be forfeited.
2.)
Intentional disconnection, disconnection or forfeiture of a match will void the contender's consolation prize.
3.)
Each contender are all granted with a guaranteed 3pods each.
4.)
The contender who advances is granted another 3pods as a pot.
5.)
Consolation prizes will be given upon the elimination of the contender.

Ex.

All players that will be eliminated on the first round will go home with 3pods. An advancement per bracket will give you an additional 3pods, a total of 12pods if you reach the finals but lost to your face-off opponent.

Here's a better illustration for future reference:
6.)
Upon losing, a GM will recall you to give your prize pot depending on the round that you were eliminated from.
7.)
Failure to play the match (i.e, not attacking) forfeits the consolation prize (as observed of course by hosting GMs. (this is a strict rule, because we are preventing give away matches, it's either you fight for it or die like a chicken and never get rewarded)

8.) Failure to adhere all rules and regulations for this major event will either get the contender a disqualification sanction or the forfeiture of his/her PODs pot.
(
Reduce 2% damage from Demi-Humans. Adds 2% damage to Demi-Humans. All Stats +1
)
Changes ownership after every No1PK Event.
30 PODs Total
5 Megaphones.
Plus a server-wide greeting.
Edited by * Pillows *, 19 August 2017 - 12:22 AM.
9.) We shall check if the contender/character is within the same account as the original ranker. Your GID during No1PK night should always be the same as when you started to rank. This means that character deletion while in rank is prohibited. If pro