Enraged Anomalies Subdued No One
Agoraphobia|Myro Writers Pool Division
Kyandy | MyRO Designers Club
November 2017 – It's another month of no show opponent as Al De Baran's Piggies, Enraged Anomalies led by Candy Yumyum, were crowned as MyRO's guild of the month for November 2017.
"Kasi siguro our team is something different kaya weird din yung guild name lol"
Candy Yumyum, Guild of the Month November 2017
Three guilds qualify for this month's main event – Enraged Anomalies led by Candy Yumyum, Endless Legacy led by GinLian and La Liga Pilipinas led by Eladrin Kreigstein. Sons of Anarchy led by Tatsuya Himuro fell short of 4 points to qualify for this month GOM. However, despite the number of qualified guilds, nobody confirmed the participation except for our current champ. That's 2-peat of no show opponent. As no battle took place, let's have a closer look at this guildmaster and her run.
"I can't say that it's just my run," Candy Yumyum firmly replied. "The run was also supervised by my friends from Aldebaran (Renzo, Chad and Kevs) who then, took charge when I was busy doing my thesis. It started as great as anyone can imagine. All because of these wonderful people from our alliance (UPAB, MMR, Yuno, Amatsu). It was really what I want, to wear the Blue Burning Helm (BBH). All thanks to Aldebaran for making this thing possible."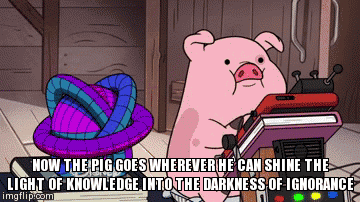 "About the WOE for the whole month? Hmm, personally, I wasn't that active because I was (and still) doing my thesis. They just let me know the happenings in everyday WOE. I was also motivated in doing my thesis, knowing that everyone in the game is doing their part as well. That maybe is one positive thing in this run. For the downside, I can't say it's really a negative one, but nothing personal, sometimes, when people tell you they'll be there for you and doing the otherwise is none of your business. You can't dwell and stress yourself out of the things you cannot control. :-)"
"Everyday is a challenge for us. Every opponent is one heck of a fighter. We just did the best we can to have this title. :-)"
With the Left Prontera declaring as a neutral save point and going for a For Fun WoE which eventually led them to win the top Breaker title, the alliance might have broken off one leg and a tough opponent to boot.
"We treat every opponent as one big threat. That's my mindset, to not be complacent at all. Maybe that's key to winning! Also, we were really prepared that night. When the opponent didn't show up, well, I felt sad and happy. Sad because I want to have us a fight that we deserve; a fight that brings us to the crown. On the other hand, it was a really happy night for everyone. Maybe we were meant to have no opponent that night. I AM EXTREMELY PROUD. :)"
Let's hear out the guild master!
"To everyone who believed in me, congratulated me and was happy for me, thank you very much!"
Renzo, thank you for that nightly routine. Best GM yet (well atleast for me) haha!
Kevs, parekoy thank you for your effort and time! It means a lot to me. Kahit na lagi akong busy and minsan masungit haha. Thank you very much!
Ate Meli, thank you sa help!!! And sa supplies haha!
Chad, thank you din for your help sa pag GM.
Prima, THANK YOU PRIMS! KUNG WALA KA DI RIN TO MAGIGING POSSIBLE!
Tay Jisun, ikaw din poging tatay. Salamat!
Hello nga pala sa buong Aldebaran.
Kent, Chad, Meli, Iris, Kevs, Sheila, Khelly, Roy, Ajjan, Dyas, Strega, Jayson, Nethi, Joshua, Renzo, Dan, C2 at sa mga nde ko namention!
Alliance - UPAB, MMR, Amatsu, Yuno - thank you ng marami sa inyong lahat!
Hello sa Rgeff and LMS friends"
Edited by Shei, 15 November 2017 - 08:55 AM.