E go Narrowly Escaped Death in Freak's hands, 3-2
Agoraphobia|Myro Writers Pool Division
Kyandy|Myro Designers Club
Despite the lack of practice, E go, the Malayan Sura, defended the PK title once again. He went up against the Freakish Guillotine Cross, Freak in the face offs and had a near-death experience of 3-2 score.
Last November 18, 2017 was one of the most anticipated night in myRO when the top 15 contenders fought for the PK title or for the consolation prize of 3 pcs Proof of Donations. Shadow chaser chewable who was ranked 16th in the ladder was lucky enough to face E go and took home the consolation prize when the ranked 1st PK genetic, 3eEXxX, was a no show. The Malayan Sura nailed a perfect score on this one, 2-0 and quickly advanced to the semis.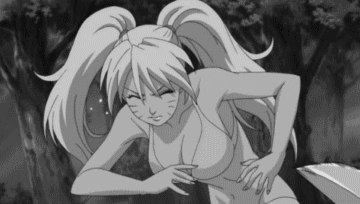 He was then up against Luquier [Genetic] and Nikumi [Shadow Chaser] in the semi-finals and finals, scoring 2-1, respectively. He then had a hard time in the next round when faced with the veteran GX, Freak especially when the latter was able to tie the score at 2-2 only to have it end at 3-2 with E go as the PK champ. It's been a while since we've had this kind of exciting battle compared to previous PK face off fights. Watch the action packed video submitted by Twerp here.
Again, E go will have the No1PK Golden Crown (Upper Costume) for another 1 month. He also took home 30 PODs, 5 Megaphones and had a Server-wide greeting.
Once again, congratulations to E go of Malaya savepoint!
Edited by Sazarai, 19 February 2018 - 05:59 PM.