Blue Burning Helm in a Single 'Heartbeat'
Shei|MyRO Writers Pool Division
crescence | MyRO Designers Club
Christmas came early for Upper Alberta as phae and his guild – Heartbeat, made it into Santa's "nice" list and took home the guild of the month title this December 2017.
"PHAE-tience is a virtue"
~Phae, Heartbeat Guild of the Month December 2017
Just when you thought it was going to be another easy win BBH month with no-show opponent, think again. Apart from Heartbeat, two more guilds confirmed their participation in this main event. They are Inhuman led by GoodNights and o Marczie Maneuver o led by Furious Marczie. However, it was definitely a 'GoodNights-turned-Bad Nights' for the Inhumans as they were disqualified due to lack of members. Hence, the GOM event became a showdown between the remaining 2 guilds, with Upper Alberta sweeping the title at 3-0 score.
How to qualify for GOM? Check it out here.
Meet the "phae"-mous one and Heartbeat
"Galing yung "p h a e" from pRO days pa. Sorce is life hahaha," the guildmaster explained. "Wala na ko maisip na name as gm, so yung phae nlng ginamit ko XD."
"Naalala ko nung pRO days (parin), meron dun Heartbeat Alliance so naisip ko lng gayahin since nasa alliance kami ngayon at tumitibok parin kahit marami ng nag-quit. And specially Heartbeat to may wan en onli <3"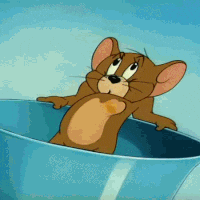 Upper Alberta is one of the savepoints where Top Breaker and Breaking Guilds are born. They had grandslammed the mentioned titles and had their first BBH under the D oremi guild led by Keev. But nobody would have thought they'd run again for the prestigious crown as they were on hiatus, and here is what phae has to say about that.
"Ever since wala talaga ako balak mag-run for gom, ewan ko ba bakit din ako nag-run. Saka pala, meron kasi ako nakilalang "RK" sabi nya mag-run daw sya ng gom pag nag-run ako, so ako naman naniwala nag-run ako until nasa kalagitnaan na ko ng aking run napagusapan nmin ulit yung topic na yun and sabi na lang nya sakin "eh bakit ka kasi naniwala" :'("
Whoever this "RK" is, definitely gave him a headache, but should be thanked for as the BBH now sits on his head so I guess, in a way this RK is a necessary evil.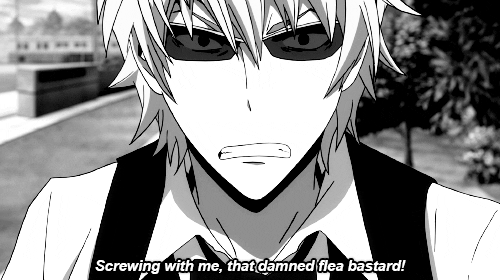 Phae described his run in one word – STRESSFUL. "From finding a pilot, active members, where to get salary, etc…" the gullible guildmaster whined. "So I take it one day at a time. Maaga plng prepare na, making sure available ba yung pilot mo, marami ba online members, may pangsahod ka ba that day, may breaker ba, etc. Every woe is mahirap, 'di porket madami kami eh sure win na. One thing na natutunan ko sa pag-run ng gom, wag ka na mag-run kasi sobrang nakakastress hahaha."
"Honestly?! Kinabahan talaga ako," is his answer when asked what he felt in the big night. "Kasi yung mga previous gom wala naman kalaban (ewan ko bakit) tpos bigla sakin may kalaban and sakto pa yung bagong patch so marami pang bugs at mga OP na skills. Pero thankful parin kasi nairaos nmn yung gom. Shoutout nga pla dun sa mga bully sa discord nung GOM "nanyo!""
Hmpf! Natapos rin sa wakas!
So what's next for Heartbeat? "No definite plan as of now, syempre help pa rin sa running sa alliance pero other than that wala naman masyado," is the guildmaster's straightforward reply.
Let me now give the floor to the phae-mous one, phae.
Shoutout sa Aldebaran, Yuno, Mid Morroc, Amatsu, Left Prontera at syempre sa buong Upper Alberta Family! Sobrang thank you sa lahat lahat. Ang dami nyo hindi ko na kayo iisa-isahin pa pero sobrang thank you kilala nyo sino-sino kayo! Shoutout kay Kev, Ate Meli, Boss Kent, Renzo sobrang laki ng tulong nyo sa run ko thank you *hands down*

-Hi Jani <3
Congratulations to Heartbeat and their guildmaster, phae! Our December 2017 GOM Champs!
Edited by Shei, 21 December 2017 - 09:20 PM.