E go Exercised Absolute PK Sovereignty; Claims Grandslam
Shei|MyRo Writers Pool Division
Jerronimo | MyRO Designer Club
Christmas, a season of giving, may just be around the corner, but it is no season of giving for E go as he firmly grips his PK Helm and completely took over the number 1 Player Killer title for 3 consecutive months.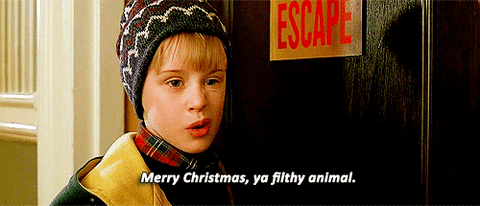 Whether it's Guild of the Month, MWM championships or Top Breaking Guilds, defending a title is definitely not easy. Not only is the weight of a 2peat or 3peat pressure on your shoulders, but all eyes will be focused on you - either to see if your first triumph was just a fluke or to scrutinize your every move and formulate ways to bring you down. Most PK title holders were able to easily defend their title, but only a few renowned players have grand slammed it. With E go's 2-peat last month, players were still skeptical if his first win on the Halloween month was just pure luck, because the moves were clearly different. However, this December, in the midst of the platinum skill release, no man was still a match for this Malayan Sura. He successfully took home the crown and closed off 2017's PK hall of fame with his name with absolute confidence.
"Yes definitely, I was confident." the champion proudly answered. "I mean I have one of the best suras, VEN0 X PWNGE, piloting on board. When it comes to sura skills I guarantee this guy will always be at the top of his game! Truly, this guy deserves all the credit for this grand slam sura title, the very first sura to grand slam!"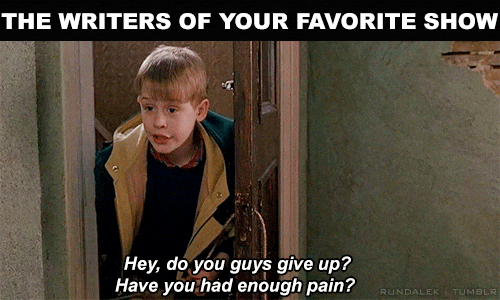 E go started his Christmas feast with the ranked 21st PK contender Erilthir Ieldan as Sura s c a r a m u c c i a was unavailable. Although the fight ended in a 2-0 score, the match took some time because the Malayan Sura was shouting out someone as a gay and both contenders had a few chitchats that the Game masters had to issue a warning. He was then pitted againts Matchingtype, a ranger who was lucky enough to reach the Semi-finals and who was able to score a point in the face of this sura. However, E go wouldn't let that pass and finished the match with a 2-1 score.
"To tell you the truth, I haven't fought for the past couple of months now since I've already started work. I only played on my first PK win which was last October 2017. My work consumes, if not all, most of my play time. I work from 10pm-7am NOC shift PST. Undeniably, there's really no chance for me to be able to participate during PK fight nights (unless day offs would hit the said dates, alas none of it did.
) "
"I'm very lucky my best buddy Veno offered to play for me during the those nights. This guy deserves all the credit for my grand slam! Thank you, I always appreciate everything you do for me man! Glad to be one of your closest buddy! This victory isn't mine alone, but ours to share!"
"Although, I say this as humbly as possible. Veno or Geo, either way, I believe I'd still get my 3-peat win for sure hehe. ;)"
The first of the Finals match was a sura-sura showdown between E go vs o Cyran, with the former standing unscathed, 2-0. Meanwhile, it was another perfect score in the second set of finals for Rune Knight of Hell when D irk Nowitzkii's speed failed to match the RKs' power.
Moving on to the face-offs, we have the Iron Fisted E go vs the Invulnerable Rune Knight of Hell in a head to head race to 3 brawl. E go scored the first point of the face offs. With his ego boosted with that 1 point, he looked down on the RK and started toying with him in the next round. Instead of focusing on his adversary, E go tried to get the attention of ~ehem~ * Hazelnut * during the second round that the RK took it as an opportunity and brought him down with a dragon breath. Of course, the PK defender strongly held on his crown in the next 2 rounds that a 3-1 signaled the conclusion of this main event.
To navigate the PK guidelines, click here!
Now that our sura grand slammed the title, he was awarded with twice the amount of a regular PK champ. That's 60pcs PODs, 10 Megaphones and the awesome No1PK Crown will be under his care again for 1 whole month.
What's next for this sura and tips for sura wannabees?
"Well I'm still going to be busy with work, I don't think I have time rank up for February and the following months (gotta work hard for the future with * Buttermilk * jk. 😆) But of course I still would never forget MyRO. I always enjoy playing this game (especially because Buttermilk is here hehe.) Plus, I will go on a multiple vacation trip out of country sometime in the early months of next year so I'm finally going to enjoy life. But of course I'd still get on MyRO everyday."
"Hard work beats talent when talent fails to work hard." --Kevin Durant.
"You wanna be be strong? Simple. Go and fight some strong peeps. Earlier this year, when I started my journey to becoming a sura, I knew nothing. Lucky that I have great teachers who taught me tips and tricks but what paved way was when I was practicing/fighting the exceptional ones. Every death my character goes through, it resurrects with a whole new skill learned and polished, all thanks to the strong suras I fight. My point is, you'll never really improve if you fight people less skilled than you. Comfort zones are called 'comfort' zones for a reason, you will never grow unless you get out. Fight the stronger peeps and don't forget to train yourself fighting not just your own job class, but the others as well. No pain, no gain. Always work hard on your skills, practice always makes perfect. * Buttermilk * makes me perfect jk. /heh"
Let me now give the mic to our first grandslam Sura.
Veno - Thanks bro! You're always there whenever I need you! I may not express as much but I do appreciate the things you do for me! As I've mentioned before, your legacy will always be remembered as one of the best suras that has ever played this game! This victory isn't mine alone, sayo rin!! Ingat sa byahe to PH! Have a blast! Alam niya na yun at alam mo na rin yun! I love you man! Ingat sa PH mamimiss ko mga tawag mo during break mo HAHAHA!

Gene - Marami na ako na BnS sayo! Alam ko busy ka sa mga chix mo sa Taiwan. MyRO ka din pag may oras ka! Miss na kitang bugbugin jk. I love you tol! Thanks sa lahat ng suporta!

Trumz - Kahit hindi ka na masyadong active , you still got my back! Thanks tol! MyRO din pag may oras! Miss ko na yung mga pagtatrash talk mo sa mga may ayaw sakin hahaha, labyu!

Tuya - Busy ka na sa school pero malapit na winter break niyo. Finally makakasama na ulit kita sa game. Medyo matagal pa uwi ko dyan, marami ka pang time para i-prepare yung pa welcome party mo sakin hahaha.

Ban - Thank you Sir Ban! Isa ka rin sa mga sumusuporta sakin! I will always be proud to be your apprentice!

Julz - Boy PUBG balik MyRO na. Sagot ko na briss mo. Marami ako na BnS kay Gene!

GM * Buttermilk * - Miss na ng mga tao events mo. Araw araw naalala kita at ang mga events mo. Miss u po, pansinin mo ako para kiligin ulit ako hehehehe.

Chesca - You're the best Ches, you've been supporting me in all the way! I appreciate everything you do for me. Everyone would be lucky to be a part of your life. You're such a beautiful, intelligent, classy and gorGEOus woman! Yun nga dun sa pag pk ko you offered to lend me your items. You made sure I have everything I needed! Thank you, I'm touched. T__T I wouldn't be surprised if I end up falling for u jk. Well, I wouldn't be surprised if everyone ends up falling for u hahaha. You are a role model to everyone! U never judged me kahit na I was showing my abnoy side sa game! Im lucky and blessed to be a part of your life and I want to be in it for eternity!

Left Pront and Friends - Hi Mark ang kilabot ng LP. Hi Ate Makee, Audrey,Diana,Ate Yana sana manalo ka sa GOM,Ate Ai(AiBie)Ally, Pawi,Nort,Nico,Skinetti,Ryu,Rad!

Yuno - Hi bff Pope, Ate Lj,Bie,Kyoushirou,Yeezus

LMS - Hello Babs, Abbie,Rosalio chixilog,PinagPaladin,Dirk Nowizkii,Dren,Hagunot,Tirung at kay Duke at brawaw!

Mid PYN - Jeron,Jo,Kage bumalik na kayo!

UPAB - Hello kay Kaff, Jerick at jayvv!

Alde - Thanks Sheila for the wonderful article!, Hi Kent,Roy,Ate Bea, Khelly, ate Meli, At kay Thea!
Congratulations E go! Our December 2017 PK Champ!
Edited by Shei, 23 December 2017 - 05:26 PM.